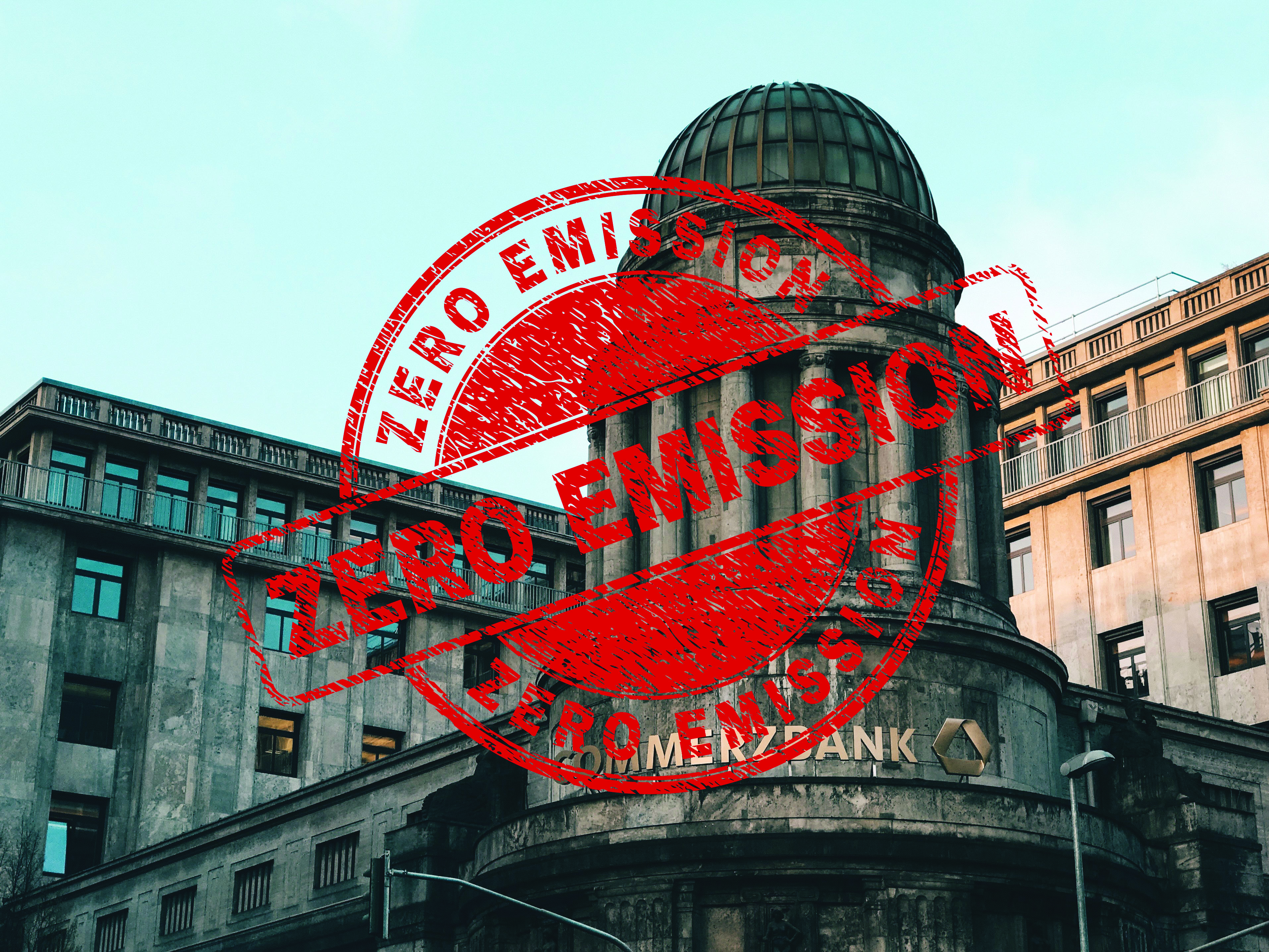 Several banks have said they would stop funding coal projects
The GFANZ umbrella alliance despite its shortcomings could compel industries using its power of wealth
It takes two to tango, but in the case of fighting climate change, everyone in the room has to get on his/her feet.
Last year's global COP26 summit in Glasgow gave the world renewed hope that we can cool down a heating planet, and most of the pledges came from governments.
That makes sense because governments wield influence via regulations and policies and resources including finances and manpower.
But there is one more sector that arguably exerts as much power as the governments, and that is the financial sector, which includes banks, various funds such as sovereign wealth funds, investment houses, etc.
The energy sector has in the five years since the Paris Agreement been given $3.8 trillion, according to the environmental non-profit organisation, Rainforest Action Network (RAN). That may change.
The IEA has said that in order to stay under 1.5 deg C, financing must be stopped for fossil fuel expansion.

SWARM OF NET-ZERO ALLIANCES
In April 2021, the Glasgow Financial Alliance for Net Zero (GFANZ) — industry-led and UN-convened — was created with the goal to transform the global financial system in order to finance the investment in a net-zero economy.
By November 2021, GFANZ had over 450 major financial institutions as member from across 45 countries, controlling assets of over $130 trillion.
That alliance gave birth to many subsector alliances, including the Net-Zero Banking Alliance (NZBA), Net-Zero Asset Owner Alliance (AOA), Net Zero Asset Managers Initiative (AMI), Net-Zero Insurance Alliance NZIA), Net Zero Investment Consultants Initiative (ICI), and Net Zero Financial Service Providers Alliance (FSPA).
NZBA has 98 member banks from 39 countries, representing over 43 per cent of global banking assets worth $66 trillion, and says it's committed to aligning its lending and investment portfolios with net-zero emissions by 2050.
In December 2021, senior leaders of the banking alliance convened for its first annual Principals Meeting and addressed several key focus areas, including:
• The construction of a strong net-zero architecture.
• Clear disclosure standards.
• Engagement with policymakers, on a regional and international level.
• Greater geographic representation in the membership.
• Mobilising capital flows to emerging markets and developing countries.
And while all members are committed to the goals of the alliance, some banks have been very vocal forerunners.
HSBC, for example, has asked its clients to exit fossil fuel by 2023-end. The bank will have to toughen up against Asia, where most its clients are but which is high on coal consumption.
It also plans to gradually cut funding to coal projects by 50 per cents by 2030, and has clearly said it will withdraw services from any client that seeks to expand thermal coal production after January 1, 2021
Another bank that is tightening its policies on the financing of fossil fuels is German lender Commerzbank.
The bank has given clients until 2025 to exit from coal in addition to a ban on new business with companies that derive more than 20 per cent of their sales from coal.
Similar warnings have come from Britain's NatWest, which says UK clients have until 2024 to exit coal and global clients until 2030; while Standard Chartered has a set an exit timeframe of 2050 for its clients.
Both banks also said they would stop funding coal projects.

CRTICISM
The GFANZ hasn't been immune to criticism with reports suggesting that some players spoke too soon.
According to The Bureau of Investigative Journalism, HSBC lobbied to 'try and water down action on climate change in the banking sector by seeking to delay a key deadline and scrap mandatory science-based targets for a major net-zero alliance'.
Citing an email, which was sent on behalf of a group of 12 banks, HSBC asked for three years instead of 18 months from signing the NZBA commitment to set their 2030 target.
And late last year, just before the COP26 summit, another scathing report was launched by environmental non-profit organisation Reclaim Finance.
It blamed the finance industry for cooperating with governments and corporations in getting the global economy addicted to fossil fuels.
The report said the alliances' guidelines were beset with loopholes and omissions, and added the race to zero criteria did not mention fossil fuels, by far the 'single largest cause of the climate crisis', while they didn't require members to have absolute emission targets.
The report further said that since several of the alliances explicitly supported the IEA's scenarios, they must require their members to end their support for new coal, oil and gas supply projects.
Reclaim Finance has offered the alliances near-term essential actions to focus on if emissions are to be halved by 2030. These include:
• Ending financial services for companies with plans to expand fossil fuel supply.
• Ending financial services for all companies with coal production and coal power output above the thresholds in the Global Coal Exit List (GCEL). All remaining companies under these thresholds must adopt a robust coal phase-out plan.
• Only providing financial services to companies that have plans to significantly wind down oil and gas production during the 2020s.
• Only provide financial services to utilities and developers with plans to phase out all their gas power production in wealthy countries by 2035, and 2040 globally.
• Only provide financial services to companies with plans to reduce their absolute emissions of methane from fossil fuel production by 75 per cent from 2020-2030.
• Set robust absolute emission targets without offsets and BECCS. Protection of carbon-rich ecosystems should be promoted through nonmarket and rights-protective approaches.

CONCLUSION
The road to net-zero was never going to be a smooth sailing. There is bound to be opposition, criticism and even changes along the way.
And the fact that the world has collectively woken up to the impending threat of climate change is not enough. There has to be action.
The GFANZ umbrella alliance despite its shortcomings could compel industries using its power of wealth.
And considering the alliance is yet in its nascent stages, it is a bit too soon to form a conclusive conclude opinion about it.
However, if wealthy consumers say no to industries bellowing soot, we might see a rapid change in reaching our ambitious net-zero goals.
For now the UN seems to be happy with the grand alliance, with the Secretary-General having called it as a 'gold standard' for its 'emerging net-zero commitments, backed by credible actions'.
By Abdulaziz Khattak