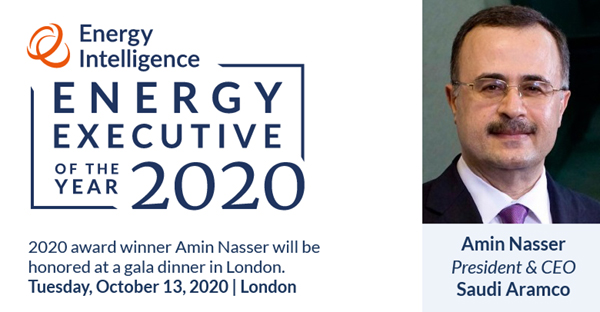 Aramco President & CEO Amin H Nasser has been named Energy Intelligence's Energy Executive of the Year for 2020 by a selection committee of global energy industry executives.
He will be receiving the peer-selected award and delivering a speech at the inaugural Energy Intelligence Forum 2020, which will be held virtually on October 13.
In his address, Nasser will discuss the role of the energy industry in addressing climate change and how companies should capitalise on opportunities to reduce emissions.
Nasser will also be participating in a discussion with Alex Schindelar, the President of Energy Intelligence, where he will cover a range of topics including the future strategies of the Company, energy transition, investment in technology and infrastructure, the expansion of trading activity and the downstream sector, and the effects of the pandemic. -TradeArabia News Service