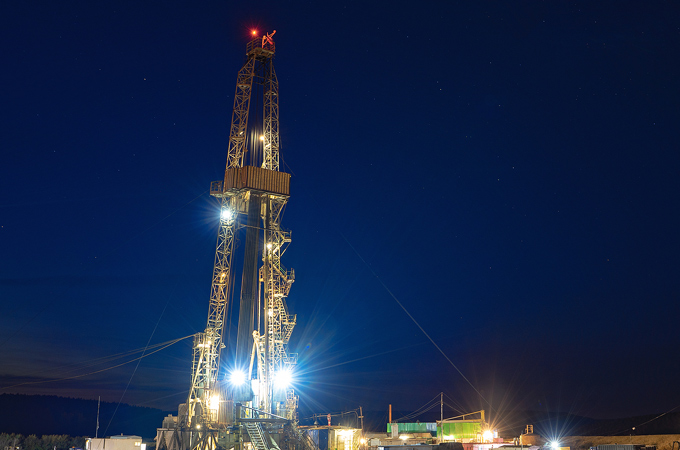 Oil production in South Texas, home of the second largest US shale field, is expected to rise as much as 4% this year, as higher prices spur more drilling and as US crude exports set new records.
Output in the Eagle Ford shale field tanked in 2020, but has returned to growth with an average increase per month of about 17,000 barrels per bay (bpd) in the back half of 2022, according to US government data. Its gains will help keep US output rising as the Permian basin, the largest US shale field, has slowed rapidly in the last year.
Output in the Eagle Ford is expected to rise between 25,000 to 40,000 barrels per day, said Alexandre Ramos-Peon, head of shale well research at Rystad Energy.
"Over the past few months, oil and gas production in South Texas have been showing new signs of life," Housley Carr, an analyst at RBN Energy, said in a report.
The number of rigs drilling for oil in the Eagle Ford rose to 69 in the week to Jan. 13, the highest since March 2019, up from 43 a year-ago, according to the latest data from Baker Hughes.
Devon Energy Corp closed on a $1.8 billion deal in September that doubled its presence and will increase the proportion of oil from its wells in the Eagle Ford to 60% from 49%, RBN Energy said.
Producer SilverBow Resources Inc last year agreed to acquire holdings from Sundance Energy and SandPoint Operating that raised its Eagle Ford acreage by some 60,000 net acres, RBN Energy noted.
EOG Resources Inc, one of the largest Eagle Ford producers, has achieved its highest rate of return from the region in nearly 15 years, Chief Executive Ezra Yacob said this month.
The Eagle Ford is close to existing and proposed liquefied natural gas terminals, offering producers more buyers for their gas.
February's Eagle Ford oil production is forecast to hit 1.2 million bpd, the most since April 2020, according to data from the Energy Information Administration.
Still, the Eagle Ford historically has been one of the more fragmented oil and gas areas, with high ownership by private operators than public companies.
"(Mergers and acquisitions) have been fairly muted and remains fairly fragmented, but we're starting to see that shift just a little bit," said Andrew Dittmar, director at Enverus Intelligence Research. Publicly-traded companies tend to deploy fewer rigs, he said. -Reuters