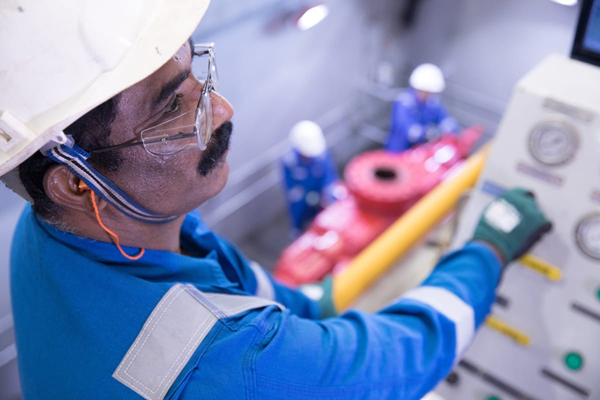 DUBAI: Weir Solutions continues to develop its relationships and demonstrate its commitment to national oil companies across the Asia Pacific with a new agency agreement in Brunei Darussalam.
The agreement is the culmination of several months of collaboration with PTAS, based in Kuala Belait, Brunei Darussalam, to develop a strategy to leverage the strengths of the two companies to deliver world class engineering solutions for rotating equipment in the country.

For 30 years, PTAS has provided many different service solutions to its end users and partners in Brunei. The agreement with Weir Solutions will enable both companies to develop in- country solutions while being able to leverage the existing support and services available from Weir's Centers of Engineering and Manufacturing Excellence in Dubai, UAE.

"I am excited by the new opportunities open to both companies in Brunei," said Chris Payne, Weir Solutions FZE's Rotating Equipment Business Manager. "The partnership between our two companies will enable us to provide a viable alternative to OEM's when it comes to support, spare parts supply and services for all types of rotating equipment."

Matteo Benincasa, Director, Sales and Marketing - Eastern Hemisphere for Weir Oil & Gas added, "The oil majors are important clients for Weir across the globe. To be able to more closely work with and engage our customers is an important advancement in providing Weir's world class solutions in this region."

From North America to the Eastern Hemisphere region, Weir Oil & Gas solves customers' engineering challenges and improves oil and gas operators' efficiencies with a global product offering and localised service capabilities that meet the needs of each operating environment. Weir Edge Services, Weir's global service offering, provides service and training centers not only in every US basin but every part of the globe.
Weir Edge Services supports operators with a three-pronged approach that includes global access to local engineering experts, engineered repairs with highly skilled aftermarket support, and industry-leading digital empowerment tools for Weir and other OEM equipment.
Weir Oil & Gas provides superior products and service solutions to make our customers more efficient and lower total cost of ownership.

More customers choose our pressure pumping solutions than any other. We provide well service and stimulation pumps, flow control products, replacement expendable parts and supporting engineered repair services. Weir's Pressure Control solutions include wellheads, API valves and frac trees, managed pressure drilling equipment including chokes, separators and containment equipment. Globally we deliver engineered oilfield and drilling equipment repair and certification mechanical and rotating equipment repairs and upgrades, rapid prototyping of spare parts, robust asset management, Operation & Maintenance and field engineering services. –Tradearabia News Service