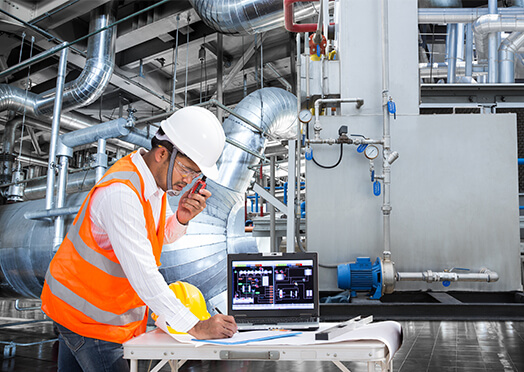 Kanoo Industrial and Energy, the leading provider of services to the industrial sector in the Kingdoms of Bahrain and Saudi Arabia (KSA) and also the GCC region, has announced its partnership with CleanMax, the leading renewable energy company in Asia, to provide sustainable solar solutions to customers within both kingdoms.
These solutions aim to encourage commercial and industrial businesses to rely on clean energy sources, reducing carbon emissions and supporting environmental sustainability which align with national directives and global trends, said a statement from Kanoo Industrial and Energy.
The introduction of Kanoo-CleanMax solutions for sustainable energy, is part of Kanoo Industrial and Energy's efforts to encourage the adoption of solar energy throughout both Kingdoms at affordable prices.
These solutions have a product lifetime of 25 years and will help reduce electric bills, with costs of solar energy investment being gradually recovered over a period of four to six years, it stated.
Customers will be able to save by reducing grid power consumption during peak hours and contribute to lower greenhouse gas emissions, the statement added.
On the partnership, President Ali Abdulla Kanoo said: "We are pleased to collaborate with CleanMax to provide our Bahraini and Saudi Arabian commercial and industrial customers with innovative solar energy solutions."
"We take pride in our extensive experience, which spans across two decades, in providing energy services to the Bahraini Electricity & Water Authority (EWA) and Saudi Electricity Company (SEC), government institutions and private companies. We recognize the importance of solar energy growth and expansion through our collaboration with Asia's most prominent commercial and industrial renewable energy provider. We look forward to contributing to and supporting both of the Kingdoms' aspirations to achieve net-zero carbon emissions," he added.
Kanoo-CleanMax advanced solutions consist of solar grid-related systems, which customers can obtain with or without the feature of exporting surplus energy to Bahraini and Saudi electricity service providers.
They also include hybrid solar systems synchronized to the customer's captive power plants, providing maximum power during the day and regulating high-efficiency energy supply. All available systems are reliable, easy to maintain and noise-free.
Vice President Ahmed Fawzi Kanoo said: "The YBA Kanoo Group has always been dedicated to contributing towards the economic aspirations and objectives of GCC countries. As part of our commitment to our belief in corporate environmental responsibility and sustainability, we are pleased to be collaborating with CleanMax, a leading renewable energy player, to offer customers sustainable solar energy solutions across both kingdoms."
"This collaboration also supports both of the Kingdoms' visions of reducing carbon emissions and supports its shift towards clean energy sources, particularly within the industrial sector," he observed.
CleanMax Co-founder and Mena CEO Sushant Arora said: "We are excited to partner with the Kanoo Group to bring solar solutions to leading companies in Bahrain and Saudi Arabia. This partnership will leverage CleanMax' strengths of building, operating and financing high-performance renewable energy assets and Kanoo's considerable presence in both kingdoms."
"I am confident that together we will be the sustainability partners of choice for commercial and industrial customers in Bahrain and KSA," he added.-TradeArabia News Service