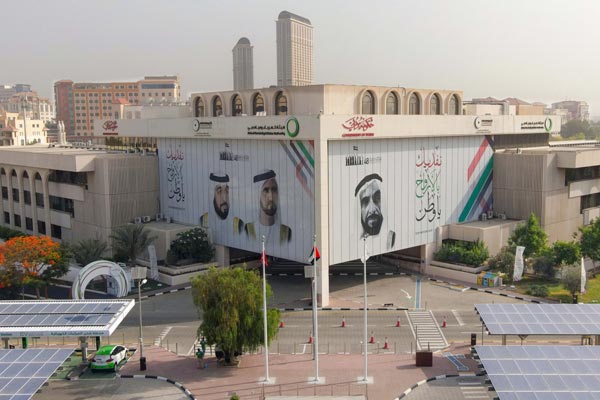 Dubai Electricity & Water Authority (Dewa) has outlined a series of initiatives to help Dubai achieve net-zero carbon emissions by 2050, including the largest solar park in the world.
As a first step it has stopped launching projects that rely on fossil fuels, with the intention for all desalination capacity in the future to be based on renewable energy, said its top official.
"We have a clear target to provide 100% of the energy production capacity from clean energy sources by 2050, based on the Dubai Clean Energy Strategy 2050 and the Dubai Net Zero Carbon Emission Strategy 2050," stated Managing Director and CEO Saeed Mohammed Al Tayer during a video interview with World Finance.
"One of the biggest projects to help us achieve 100% clean energy by 2050 is the Mohammed bin Rashid Al Maktoum Solar Park. This is the largest single site solar park in the world. Its current production power is 2,027 megawatts, about 14% of Dewa's total power production capacity," he noted.
"By 2030 it will have a production capacity of 5,000 megawatts, using photovoltaic solar panels and concentrated solar power technologies," he stated.
Dewa, he noted, was also working on a 250 megawatt pump storage hydro-electric power plant that would be the first of its kind in the GCC region, using water stored in the Hatta dam.
Other initiatives include retrofitting buildings across the city to make them more energy efficient – more than 7,000 have already been retrofitted – and installing electric vehicle charging stations across Dubai. Over 350 EV stations have been installed to date, with plans to reach 1,000 by 2025, he added.
Al Tayer pointed out that all these efforts were paying off as Dubai saw a 21% reduction in CO2 emissions by the end of 2021, exceeding a target of 16%.
"Buoyed by this the government has set a new target for 2030, aiming to cut emissions by 30%," he added.-TradeArabia News Service