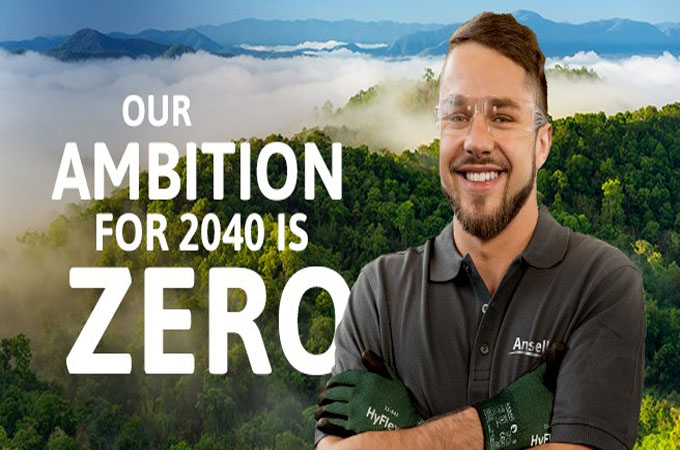 Ansell, a global leader in personal protection safety solutions, announces ambitious new mid and long-term greenhouse gas (GHG) emission reduction targets and other climate risk mitigation actions.
Ansell is committing to science-based reduction targets for Scope 1 and Scope 2 that would see the company achieve net zero by 2040 for its own operations, supported by a mid-term target of a 42 per cent reduction in Scope 1 and Scope 2 emissions by 2030, from a FY20 baseline.
This is in-line with the ambition of the Paris Agreement to limit global warming to 1.5oC. Ansell will focus on long-term decarbonisation efforts within its own operations, prior to exploring investing in credible and high-quality off-sets to address any limited residual emissions (less than 10 per cent).
Ansell's overarching decarbonisation strategy will encompass its end-to-end value chain and focus on reducing its dependency on fossil fuels and shifting to renewable energy sources through direct renewable energy investments at some of its facilities as well as procurement of renewable energy through Power Purchase Agreements.
In addition, innovation in products and business models while reducing reliance on synthetic raw materials and improving circularity and collaboration through value chain partnerships and policy advocacy.
While it is recognised that Ansell's decarbonisation strategy, including the 2040 net zero (Scope 1 & 2) target, is reliant on several external dependencies, such as the availability of renewable energy, support of government policy and further development and commercial viability of emerging technologies, Ansell is committed to engaging with all stakeholders to achieve these targets and goals.
"With these new targets and commitments, Ansell is pledging to continue leading our industry in advancing the sustainable development agenda. We will see greater and more integrated collaborations within the Company and across our supply chain as we accelerate existing approaches, including formalising environmental stewardship engagement, partnering for policy advocacy, and innovating for product stewardship and we invite our stakeholders to join us on this journey. Ansell will continue to think about people and the planet first" said Neil Salmon, Managing Director and Chief Executive Officer.-OGN