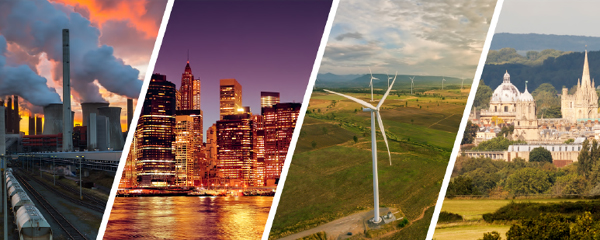 A multi-disciplinary team from the University of Oxford has released 'The Oxford Principles for Net Zero Aligned Carbon Offsetting' — guidelines on how offsetting should be done to ensure it is trustworthy and effective in helping the world achieve carbon net zero.
The experts recommend a shift to verified carbon removal offsetting and to long-lived carbon storage, stating "users of offsets should increase the portion of their offsets that come from carbon removals, rather than from emission reductions, ultimately reaching 100 per cent carbon removals by mid-century to ensure compatibility with the Paris Agreement goals".
"What is really exciting is that the report gives recommendations on explicit actions buyers can take to support Net Zero aligned offsetting: For example, users could individually or collectively enter into long-term offset purchase agreements, similar to the power purchase agreements which supercharged solar and wind deployment. Such agreements provide long-term guaranteed revenue streams that allow developers to finance carbon projects upfront, and they provide price certainty for offset users," says a spokesman for the University of Oxford.
The Oxford Offsetting Principles outline of how offsetting needs to be approached to ensure it helps achieve a net zero society including the following:
● Cut emissions, use high quality offsets, and regularly revise offsetting strategy as best practice evolves: prioritise reducing your own emissions, ensure environmental integrity, and maintain transparency
● Shift to carbon removal offsetting: Users of offsets should increase the portion of their offsets that come from carbon removals.
● Shift to long-lived storage: This refers to methods of storing carbon that have a low risk of reversal over centuries to millennia, such as storing CO2 in geological reservoirs or mineralising carbon into stable forms.
● Support the development of net zero aligned offsetting: Using long-term agreements; forming sector-specific alliances; supporting the restoration and protection of a wide range of natural and semi-natural ecosystems in their own right; and adopting and publicising these Principles, and incorporate them into regulation and standardsetting for approaches to offsetting and net zero. –Tradearabia News Service