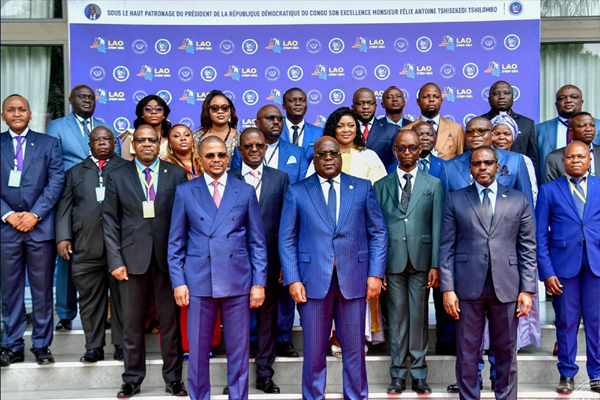 The Democratic Republic of the Congo (DRC) has launched the licencing round for 27 oil blocks and 3 gas blocks.
Opened by President Felix Tshisekedi, the bid round is expected to create an influx in foreign investment to the country, drive investments across the energy value chain, and kick-start a new era of energy access in line with the government's ambition to make energy poverty history.
With an estimated reserve potential of 5 billion barrels of oil and 30 billion cu m of gas, the round makes good on the government's promise to reawaken the DRC oil and gas market.
Currently, the country produces 25,000 barrels per day (bpd) of oil, however with the round, the government plans to increase this figure to 1 million bpd within the next two decades.
Of the 27 oil blocks, 3 are located in the coastal basin of the Kongo Central province, 9 in Cuvette Centrale, 11 near Lake Tanganyika and 4 are in close proximity to Lake Albert. The three blocks open for gas exploration are in Lake Kivu.
DRC had initially put 16 blocks on offer, but doubled the blocks in response to rising global demand and the need for more oil and gas in Africa.
President Tshisekedi said the move is not in conflict with international obligations regarding the environment.
Verner Ayukegba, Senior Vice-President of the African Energy Chamber, said the operation and development of fields will adhere to international environmental standards.
Furthermore, while working with sustainable investors and energy companies, the government has prioritised the sustainable development of its energy sector. --OGN