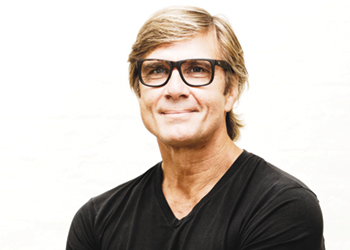 Watson ... providing insightful understanding
Tube Tech International Ltd, which has recently celebrated 30 years in business, has become a life-line for clients across the oil and gas industry, who have been unsuccessful in cleaning their heat transfer equipment with traditional cleaning methods
A white paper commissioned by Tube Tech International Ltd. highlights the damaging effects of fouling on heat transfer assets along with new calculations that reveal the millions in efficiency savings that can be achieved with pioneering robotic fouling removal technology.
Tube Tech International Ltd., which has recently celebrated 30 years in business, has become a life-line for clients across the oil and gas industry, who have been unsuccessful in cleaning their heat transfer equipment with traditional cleaning methods.
The company's latest white paper, 'A techno-economic overview of fouling in steam crackers and available solutions', examines numerous mechanical, chemical and hydroblasting fouling removal methods that fall short of the full cleaning potential that can be achieved. Examples include the inaccessibility of traditional water jetting and the environmental implications of chemical cleaning.
The build-up of fouling affects a refinery's performance, throughput, energy requirements, environmental footprint, profits and product quality, with plants even reaching the point of shutdown due to asset replacement, resulting in high capital expenditure and millions in lost revenue.
The paper reports startling figures, not least that the lost revenue for 5-10 days of lost production on an ethylene plant would be $14-$28 million respectively, based on historic prices of $1000 per ton of ethylene.
Reassuringly, calculations contributed by centenarian fabrication company Manoir Industries and HZ Consulting, reveal the millions in cumulative savings that can be achieved through robotic cleaning of a fouled convection bank.
Tube Tech International Ltd. has experienced unprecedented demand for its robotic fired heater cleaning technology, which is remotely operated for optimum safety and accessibility and removes nearly 100 per cent of fouling – significantly outperforming any other fouling removal technology or equipment on the market.
"We commissioned this white paper to really highlight and provide an insightful understanding of the huge cost-saving and environmental benefits of effective fouling removal," explained Mike Watson, CEO of Tube Tech International Ltd., which was granted a total of €5 million in 2018 for two projects as part of the European Commission's Horizon 2020 funding. "Our clients frequently comment on the quick return on investment after our team have been in; not only are they able to instantly increase their profit, but the reduction in fuel consumption and carbon emissions are crucial to environmental responsibility."
The thought-leading company's white paper also addresses the increasing pressures to tackle the oil and gas industry's highly scrutinised contribution to global warming. With the Paris Agreement target to limit the increase in global temperature to 1.5°C above pre-industrial levels, along with carbon taxation, fines and loss of high-profile investors due to both economic and environmental performance, there is an urgency for refinery operators to act now.
How? In acknowledging that plant operators are restrained by budget, the paper calls for a top-down management strategy that enables operators to choose a plant cleaning method that ensures no additional plant slowdown, shutdown or loss of yield, attributable to fouling occurred.
Founded in the UK in 1988, Tube Tech International is the global leader in research-led, high-tech fouling removal and inspection services, constantly investing in and developing tried and tested, step change methods to solve heavy industries' most difficult cleaning challenges.
In 2018, the company launched Tube Tech Research & Development Ltd; dedicated to pushing the boundaries of technology to provide innovative solutions to cleaning in all industrial areas.
Tube Tech International's patented methods, including remotely operated robotic technology, achieve significant savings, reduce downtime and CO2 emissions, increase throughput and improve safety standards.
In 2018, Tube Tech International's robotic technology was granted government funding as part of Horizon 2020; the biggest European Union research and innovation programme to date.
• Tube Tech International is headquartered in Essex, UK, and has a base of operations in Houston, Texas.
• Tube Tech International's white paper: 'A techno-economic overview of fouling in steam crackers and available solutions' is available to view from 12 February 2019.