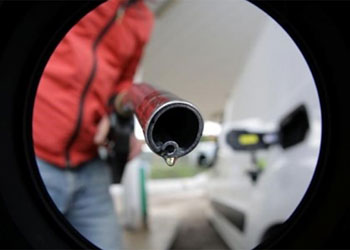 Gasoline demand worldwide will largely normalise by the end of next year, despite the argument that it may not fully recover to pre-Covid levels, primarily because of increased remote working.
'We quantitatively factor in the effect of social distancing on consumer behaviour. Our analysis attempts to reflect the current situation more accurately by bridging the gap between conventional relationships and incoming mobility data. It indicates that social distancing behaviour will likely be the key driver of the pace of recovery in gasoline demand in the US over the coming quarters barring a significant medical breakthrough,' Barclays said in its latest Commodities Research report.
The great pause: Personal mobility demand has been significantly disrupted worldwide by virus containment measures, and as several key consuming countries continue to fight the spread of virus, the outlook for gasoline end consumption remains clouded. On the surface, social distancing measures, self-imposed or otherwise, are weighing on demand for these fuels, but we highlight and assess the implications of several emerging trends in consumer behaviour that will affect the recovery in driving demand.
The US is world's largest oil consumer, accounting for roughly 20 per cent of world oil demand last year, but is even more important for gasoline demand, accounting for roughly 35 per cent of the world's total. We therefore look at the key trends driving US gasoline demand in detail to assess the possibility of permanent structural changes in consumer behaviour and their potential effect on driving demand.
At one point in early Q2, gasoline demand in the US was down almost 45 per cent yoy, according to weekly data from the EIA. It recovered to about 10 per cent below last year's level over the next three months but has since stabilised around that level. Some argue that this could be the 'new normal' and that gasoline demand might not fully recover to pre-Covid levels, primarily because of increased remote working.
The return to normal: The best-case scenario for a revival in consumer confidence over the near term would be a medical breakthrough. Several vaccines are in advanced stages of testing worldwide, but it is difficult to gauge the specific timeline for the widespread availability of an effective and reliable solution. Pfizer and BioNTech, for example, expect some form of regulatory approval as early as October of this year, with plans to supply up to 100mn doses by the end of the year.
'Notwithstanding the uncertainty about the timing of a medical breakthrough, we expect US gasoline demand to continue to recover and average just 5 per cent down yoy in Q4, compared with the expected 25 per cent and 11 per cent annual declines in Q2 and Q3, respectively,' Barclays said.
'Overall, we think that oil demand will largely normalize by the end of next year, except for commercial civil aviation, which accounted for less than 6 per cent of total oil demand last year, especially for international trips, which are likely to face political hurdles,' the Barclays report said.