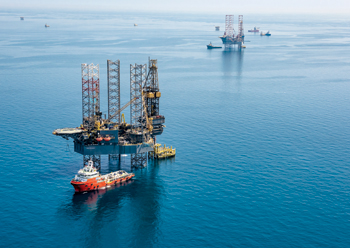 A critical time for exploration
Oil and gas exploration activity is expected to increase in 2021, as wells deferred from 2020 for operational and budgetary reasons are drilled, says a recent report.
The State of Exploration 2021 report by Westwood Global Energy Group comes at a time when the low oil prices and demand associated with the Covid-19 pandemic combined with the reality of the energy transition underway has made many oil and gas companies rethink the strategy of their entire business.
The report, which mostly covers activity from 2016-2020, says exploration in 2020 produced much better outcomes than was imagined with discovered volumes down only 3.5 per cent year on year.
High impact exploration in 2016-2020 delivered 56 billion barrels of oil equivalent (boe); 41 per cent of which was oil and the remaining gas. Some 91 commercial discoveries recorded more than 100 million boe.
In 2021, the completion of 70-90 high impact exploration wells is expected, and roughly 50 per cent of the wells are located in Mexico, Brazil, and Suriname-Guyana. Some of the key wells to watch include Venus offshore Namibia, Pelles offshore Canada, Cutthroat offshore Brazil and Silverback, which is currently drilling in the US GoM.
Frontier drilling levels are anticipated to remain low in 2021 and new emerging oil plays likely to be in proven basins and limited in scale.
The report sees the company landscape increasingly dominated by supermajors and NOCs. Nine of the 10 most active explorers in 2021 are expected to be supermajors or NOCs, with the five supermajors alone expected to take 29 per cent of high impact well equity.
The contribution to activity by the medium- and small-sized companies fell to 19 per cent of high impact well equity in 2020 compared to 34 per cent in 2011-2015.
"This is a critical time for exploration without question, with the IEA's recently released road map to net zero in 2050 concluding that under this scenario no new exploration or project sanctions will be needed to meet future oil and gas demand, laying down the challenge for policy makers and industry as we head towards the 26th UN Climate Change conference," the report said.
The report found no evidence of a systematic change in industry exploration strategy yet in response to the energy transition in the 2016-2020 period, nor in plans for 2021. There has, however, been an increasing focus on shorter cycle exploration following the 2014 oil price crash.