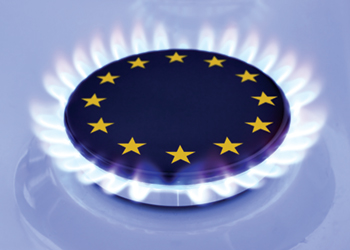 Gas prices hit Europe hard
The Gas Exporting Countries Forum (GECF) has stressed on long-term gas contracts as well as gas pricing based on oil/oil products indexation to ensure stable investments in the development of natural gas resources.
This comes after a record-breaking surge in energy prices in Europe, which is on the verge of a colder- than-average temperatures that could further trigger extreme volatility for natural gas prices.
The forum said the crisis validated its long-held position of taking a balanced approach to managing the energy transition. It strongly advocates the role of natural gas in a low-carbon future.
'There is no doubt that over the past year, natural gas proved its resilience and flexibility to deal with market fluctuations. However, the future of the industry is being guided by emotions and unfavourable energy policies towards fossil fuels, resulting in a lack of financing and investment across the value chain,' Yury Sentyurin, Secretary General of the GECF, said.
In support, Robin Mills, CEO of Qamar Energy, said: 'The current high gas and electricity prices in Europe and Asia demonstrate again the importance of assuring reliable gas supplies while decarbonising end-uses. Promoting switching from oil and coal to gas, scaling up carbon capture and storage, and converting gas to hydrogen are key tools in ensuring economic and environmental security.'
'The GECF's continuous support of the various (realistic) pathways in the energy transition – as outlined most recently in its statement to the UN High-Level Dialogue on Energy – calls for an inclusive and uninterrupted access to modern energy sources whilst highlighting energy security as a foremost global agenda item,' it said in a statement.
Last month, the price for gas in the European market broke the $1,000 per 1,000 cu m barrier for the first time ever. The price for October future at the TTF Hub reached $1,031 per 1,000 cu m.