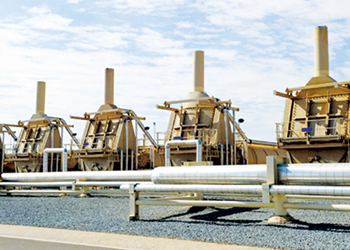 Name of Client : Kuwait Oil Company (KOC)
Estimated Budget : $245,000,000
Facility Type : Gathering Centre
Sector : Oil
Status : Construction
Location : South Kuwait
Main Contractor : Al Ghanim International
Contract Value : $242,300,000
Award Date : Q1-2017

Background
The Kuwait Oil Company (KOC) aims to undertake the Water Management Project for the following groups of Gathering Centres (GCs): GCs 3, 4, 7, 21; GCs 6, 8, 11, 19 and GCs 9, 10, 20, 22.

Project Status
As of September 2021, due to significant delays, the project is expected to be completed in November 2021. The main contractor is finalising construction activities and advancing with pre-commissioning process.

Project Scope
The project scope includes process facilities, separators, site survey, slit trenching, and demolition.

Project Finance
Kuwait Oil Company (KOC) is the client of the project.

Project Schedules
Project Start 1Q-2015
EPC ITB 3Q-2016
EP 1Q-2017
Construction 2Q-2018
Commissioning 4Q-2021
Completed 4Q-2021