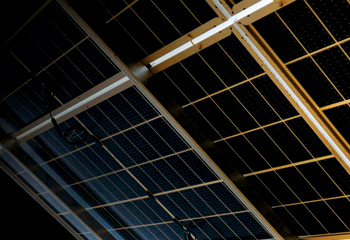 Trina Solar has been placed as a 'Top Performer' 2022 among global PV module manufacturers by PV Evolution Labs (PVEL) for the eighth consecutive time, making it the solar company with the most wins.
Test results published by PVEL, a world-renowned third-party reliability testing laboratory, show that the ultra-high power 210-mm Vertex modules, 670 W in particular, have achieved the best performance in the Product Qualification Program (PQP) test sequences.
This means that the modules have excellent reliability and performance in harsh climate regions with high temperature, high humidity, and large temperature fluctuations.
The PQP includes test sequences for thermal cycling, damp heat, backsheet durability, and mechanical stress. The damp heat test duration and thermal cycles are twice the IEC standard requirement or even more.
The new Mechanical Stress Sequence (MSS) combines tests for static mechanical load, 1,000 cycles of dynamic mechanical load, 50 thermal cycles and 10 cycles of humidity freeze.
Modules passing the PVEL-PQP tests naturally meet reliability requirements in a variety of extremely demanding environments. The MSS test results demonstrate almost no micro-cracks occurred in the BOMs tested for Trina Solar's bifacial 670W modules, and the power degradation was less than 2 per cent.
In summary, Trina Solar's ultra-high power modules in large format meet the Top Performer criteria defined by PVEL, maintain top performance and ensure mechanical reliability.
"On behalf of the entire PVEL team, I congratulate Trina Solar for achieving excellent test results on their 210 mm modules and being named as a PVEL Scorecard Top Performer for a record-setting eight consecutive years," stated Tristan Erion-Lorico, VP of Sales and Marketing at PVEL.