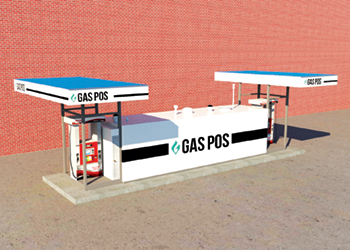 A concept of PAGS
Allison Transmission, a leading designer and manufacturer of conventional and electrified propulsion solutions, has delivered the first Allison Fractran transmissions to multiple partners in the fracking industry.
UP to 90 per cent of about 180,000 fuel stations across the US could be in the midst of a crisis brewing up because of decaying underground tank systems.
In 1999, regulatory change mandated all underground tanks for petroleum products or other hazardous waste to feature two walls to prevent leaking.
And while new stations installed safer tanks, those older than 23 years are now faced with a dual problem: They are running out of warranty and are more prone to leaks and failure, leading authorities to red tag the station or outright shut them down.
Corrections on the other hand can be costly; the average cost to replace existing gas station components is between $200,000 and $300,000.
A possible solution to ease the suffering of fuel station owners could be portable, above-ground fueling stations (PAGS) by Gas Pos and AMS, who have partnered to provide the country's first turnkey project.
The Gas Pos/AMS PAGS provides a flexible, future-ready, environmentally superior, and 100 per cent compliant solution at a fraction of the cost of underground overhauling.
According to Ethan Henderson, Director of Operations at AMS: "A PAGS can be installed at sites that have never had a gas station.
He points to one deployment in Nevada, where the town was built on a large aquifer, and the town council never wanted to risk contamination from an underground fuel system. However, because PAGS technology met all environmental regulations and posed so little long-term risk, the town approved a PAGS gas station.
Joshua Smith, CEO of Gas Pos, notes that PAGS are deploying in 22 states, and most states are eager to adopt code allowing for PAGS once they learn about its details.
PAGS can be installed in days, carry a significantly lower cost than underground storage tanks, and pose little to no environmental risk, AMS says.