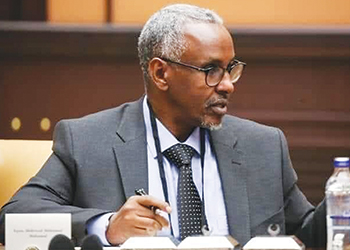 Abdirizak Mohamed has been appointment as the new Minister of Petroleum and Mineral Resources of the Federal Republic of Somalia.
Mohamed was Minister of Natural Resources from November 8, 2012 till December 2, 2013, and then moved on to become a Senior Policy Advisor to the government.
He was the Minister of Petroleum, Water and Natural Resources of Somalia a few days in early 2015.
Mohamed was also the former Minister of Internal Security of Somalia, having been appointed to the position on February 6, 2015.
Under a mandate to position the country as a top hydrocarbon producer, Mohamed is set to transform the sector while making a strong case for foreign investment and international player participation.