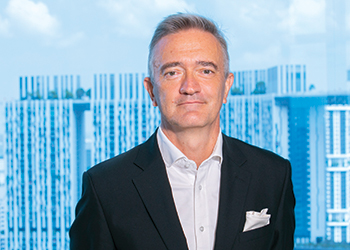 Denis Bonhomme has joined TotalEnergies Marine Fuels as Global Sales and Business Development Director, overseeing all commercial and operational activities for the business' growing portfolio of marine fuel solutions.
Bonhomme arrives at TotalEnergies Marine Fuels having spent the last three years in Beijing as Vice-President, LNG, for TotalEnergies in China.
Prior to that he was Managing Director and Senior Vice-President Business Development Asia for Global LNG APAC, the TotalEnergies GRP subsidiary based in Singapore.
In 2010, he was appointed Strategy Director for GDF SUEZ LNG, the LNG Business Unit of GDF SUEZ/ENGIE.
Denis holds an MBA from the University of Texas at Austin (US) and a Diploma of the EM Lyon.