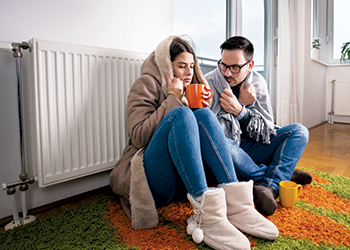 Energy security is an issue as people across the world feel the impact of geopolitics on supplies
Security outweighs affordability, accessibility
Energy security concerns outweigh clean and affordable energy on the list of priorities for energy companies globally, as the industry says the energy system will not resolve the energy trilemma in the next decade.
This was amongst the findings in DNV's research, which analysed the views of more than 1,300 senior energy professionals in a survey conducted from December 2022 to January 2023.
The 'Trilemma and Transition: The momentum to break barriers' said energy security will take centrestage for oil and gas and power sectors in the year ahead.
At the same time, renewables players are maintaining their clean energy focus, while the priorities of industrial energy consumers contrast with their suppliers and partners, as they prioritise accessible and affordable energy.
Just 39 per cent of energy professionals are confident about meeting decarbonisation and climate targets, yet progress in the energy transition is the greatest driver of confidence among energy professionals for the year ahead, and a majority believe the energy transition is accelerating.
Few in the industry (17 per cent) believe the transition will deliver secure, clean, and affordable energy in the next decade, to all parts of the energy system in their country.
"The energy trilemma is in focus in 2023 as the energy system struggles on all three aspects. Russia's invasion of Ukraine has reminded the world how fragile energy security can be; coal plants are being fired up while renewables projects come under pressure; and energy consumers are being pressed on the cost of energy," says Ditlev Engel, CEO, Energy Systems at DNV.
Some 80 per cent of professionals in the renewables sector believe energy security concerns will lead to increased investment in renewables in the year ahead, while a majority (61 per cent) from across the energy industry say their company can become more profitable by improving sustainability.
Half of respondents from the oil and gas industry (53 per cent) say their organisation will increase investment in gas in 2023, and some 43 per cent expect to increase investment in oil. Oil and gas companies are slowing their shift into areas outside of core hydrocarbons businesses and holding back their focus on decarbonisation compared to 2022.
In 2023, the energy industry as a whole expects to increase investment in clean energy sources and carriers. Half of energy professionals expect their organisation to invest in low-carbon hydrogen/ammonia (52 per cent), and similar proportions in wind (49 per cent) and solar (46 per cent).
Over a third expect their organisation to increase investment in carbon capture and storage. In enabling technologies, six in 10 say their organisation is increasing investment in energy efficiency and digitalisation, and half the industry is investing in energy storage technologies.