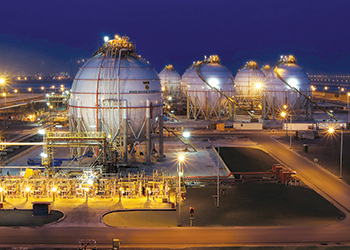 Several major trends will shape the chemical and petrochemical industry across demand and the energy transition.
In the short term, the industry will see slower growth driven by the current challenges.
According to Ivo Bozon, Senior Partner, McKinsey and Co: 'The medium to long-term growth of 2.5–4 per cent and diversifying demand centres from China to other emerging markets such as India, South-East Asia and Africa are expected to shape the industry's landscape in the years to come.'
Additionally, the energy transition will lead to accelerated growth for petrochemical products in industries, such as equipment for wind and solar power generation and electric vehicle powertrains.
New demand supported by lower emission footprint of plastics compared to alternatives will also emerge.
Finally, there is likely more decarbonisation commitments from downstream industries such as packaging, clothing, and automotive, which will carry further implications for the industry globally.
Furthermore, the circularity trend for petrochemicals is only going to accelerate.
Increasing brand commitments will continue into the future with many consumer package goods companies having committed to raising the share of recycled plastics in their products by 10 per cent to 30 per cent.
There will be ongoing cross-value-chain opportunities for petrochemical players such as waste collection to products with recycled content.
Another key trend to watch is the changing feedstock slate. Feedstock advantage will shrink as feedstock slates evolve around the world, enabled by shipments of natural gas liquids across geographies.
'Renewable feedstocks are expected to be in high demand due to their superiority in some sustainable niche applications but availability will be limited,' Bozon said.
The Gulf region is a global supplier of chemicals, with over 70 per cent of its chemicals being exported to Asia.
As such, the region is affected by changes and challenges in the supply chain globally, as are other regions.
Global supply chains are experiencing massive and fast changes. According to the Global Supply Chain Pressure Index (GSCPI), delivery times, prices, and inventory challenges were rampant across the supply chains.
This means that established ways of working, and steering are not suitable any longer. These ways of working and steering therefore require reinvention.
There is a long list of interventions that needs to be tailored to the specific challenges.
Companies need to develop a fact-based understanding of most relevant changes for their business. They need to reinvent their management routines as needed (looking at things such as monthly cycles, meeting cadence, etc.).
Companies should also look to upgrade their capabilities and digital technologies, such as pricing, collaborative planning, and build resilience by tighter collaboration in the ecosystem and partner network.