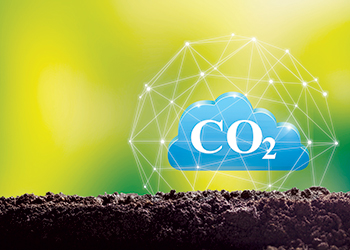 CCUS provides a path for African oil and gas production to continue
Speakers from Africa at a webinar on carbon capture, utilisation and storage (CCUS) said the technology provided a way to continue attracting international oil companies (IOCs) in the continent.
The webinar was hosted by the African Energy Chamber (AEC) in collaboration with the Oil and Gas Climate Initiative (OGCI),
Jean-Patrice Bellier, an Associate Partner in the energy and ESG practices at Bain & Company, has bluntly spoken about the need for Africa to adopt CCUS as soon as possible.
Bellier said: "Limiting the global temperature rise in line with the Paris Agreement is impossible without carbon removal, forcing countries and firms to consider CCUS."
But CCUS is not a burden, it's an opportunity. As Rolake Akinkugbe, African Energy Chamber (AEC) Advisory Board Member pointed out, CCUS is a "significant draw for investors."
Adding his voice, Akinkugbe-Filani, Chief Commercial Officer of Mixtra Africa, said: "You need to incentivise companies to be willing to invest, so you need to get the public companies on your side. Before large-scale oil and gas projects reach final investment decisions, they need to include CCUS and I see huge opportunities in this regard."
NJ Ayuk, AEC Chairman, said: "I believe CCUS is within our reach in Africa. Establishing CCUS facilities or retrofitting the technology to existing operations across the continent will require cross-border, intergovernmental cooperation and substantial financial support, but the rewards from these admittedly complicated endeavors will prove invaluable."
The benefits of CCUS implementation are cyclical in nature as well. For the oil industry, injecting captured carbon into oil reservoirs pressurises the remaining oil and can help to boost production.
Captured carbon can also aid in stimulating strategic, large-scale algae growth, which can then, in turn, absorb carbon dioxide from the atmosphere at a faster rate than any other natural biomass. Renewable resources can also power the electrical process employed to scrub the carbon dioxide at its source.
According to Ayuk, captured carbon may even see future use in the production of graphene – the promising new nanomaterial that boasts a strength 100 times that of steel and has the potential to initiate massive innovation in fields as varied and wide-ranging as electronics, architecture, textiles, solar power, water filtration, and even mosquito defence.
Incorporating CCUS technology into the game plan for the future of Africa's oil and gas industry offers multi-faceted benefits.
The AEC is confident that CCUS integration will be vital to attracting foreign investors concerned with meeting sustainability goals and crucial to reversing the negative impacts brought about by climate change.