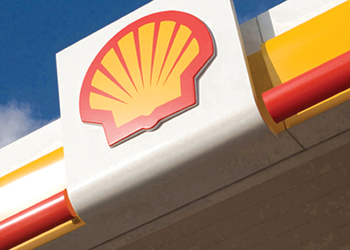 Shell ... JV with Iraq leading the way
As pressure on the industry grows to clean up its act, there is growing momentum in Iraq to cut flaring and use the gas to provide vital power supplies in a country with a booming population that is rebuilding after years of war. Shell is leading the way
Like so many major oil producers, Iraq has long failed to give its neglected natural gas resources the attention they merit. With more than 130 trillion cubic feet in proven reserves, the country ranks just outside the world's top 10 in terms of gas wealth.
And yet, lacking the infrastructure to put it to good use, Opec's No 2 oil producer continues to flare more than 50 per cent of the gas it produces.
But as pressure on the industry grows to clean up its act, there is growing momentum in Iraq to cut flaring and use the gas to provide vital power supplies in a country with a booming population that is rebuilding after years of war. Royal Dutch Shell is leading the way, through the Basrah Gas Co (BGC) joint venture, and others are showing interest too.
Shell's decision to quit oil operations in Iraq last year and focus on gas was well timed. Baghdad now has the funds—and the political will, it seems—to pay for a renewed push to develop gas. And it is starting to yield tangible results.
Over the past three years, BGC's gas production in southern Iraq has roughly doubled and now exceeds 1 billion cubic feet per day. In February, the company took the final investment decision to raise output to 1.4 bcfd by 2021. In that same year it also expects to start exporting refrigerated liquefied petroleum gas to capture bigger profits in the Far East after expanding the Um Qasr marine terminal (EIF Feb.20'19).
Shell has not revealed the cost of the project, although BGC officials have said the company will spend $5 billion over the next four to five years.
But the joint venture is pushing ahead with the fabrication of two new 200 million cubic feet per day gas-processing trains, which Shell said are around 50 per cent complete and will be shipped to Iraq later this year for installation by China's CPECC at the new Al-Ratawi natural gas liquids (NGLs) plant.
Crucially, BGC has a plot capable of accommodating five such trains. Sources say Iraq's Oil Minister Thamer Ghadhban, who has pushed for progress on gas development for years, is keen to maintain the momentum that could take BGC toward its contractual production target of 2 bcfd.
In Iraqi Kurdistan, meanwhile, the Sharjah-based consortium led by Crescent Petroleum said last month that it would invest $700 million to bring an additional 500 of gas on line by 2022. And Russia's Rosneft may finally start work on a major gas pipeline project this year, which could be a game changer for the region.
The BGC project is only designed to capture gas from the three giant oil fields awarded in Iraq's first post-invasion licensing round, namely Rumaila, West Qurna-1 and Zubair. But there is plenty of scope to capitalise on Baghdad's interest in producing associated gas and cutting back on flaring at Iraq's other giant southern oil fields.
Total and Lukoil are teaming up to do just that. But it remains to be seen whether Ghadhban can muster the support he will need to negotiate an agreement that is sufficiently attractive to them.
The French and Russian firms sent a letter to Iraq's oil ministry earlier this year with details of their plan for a large gas and petrochemicals project, and are waiting for "conceptual approval", Energy Intelligence has learned. The plan is understood to involve a 600 gas-processing unit, with facilities for extracting NGLs.
The gas feedstock would be supplied from West Qurna-2, which Lukoil is developing, and Majnoon, the field formerly operated by Shell which is now in the hands of the state-owned Basrah Oil Co. Sources say Lukoil and Total are ready to discuss details of the project with the ministry, and to prepare a framework agreement on commercial and contractual terms.
The heightened interest in developing Iraq's gas resources comes as Washington leans on Baghdad to cut its energy dependence on Iran, which continues to provide its neighbor with gas and electricity. It is clearly in the Iraqi government's financial, social and environmental interest to utilise the more than 1.5 bcfd of gas that it currently wastes at an estimated annual economic loss of more than $2 billion. The gas imports from Iran are costly too—Iran's Oil Minister Bijan Zanganeh said this week that Baghdad has racked up gas debts to Tehran of around $1 billion.
But Zanganeh was speaking during a visit to Iran by a high-level Iraqi delegation, led by Prime Minister Adel Abdel Mahdi. The visit sent further signals that, however hard the US pushes, the growing cooperation between the two countries in energy and other areas will surely continue. Mounting US pressure on Iran did not prevent Iraq from awarding contracts to US firms last year, when Baker Hughes GE clinched a deal to process 200 of associated gas at the Nassiriyah and Garraf oil fields. However, it could complicate future plans, with Exxon Mobil, Chevron and Baker Hughes GE among those looking at further oil and gas opportunities in Iraq.