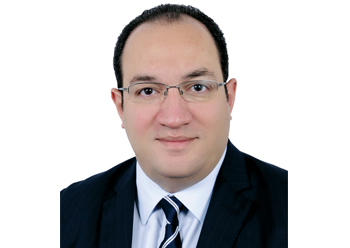 Abdelraouf ... leading Hempel's ambitious strategy
By putting sustainability at the heart of how Hempel does business, the company will drive change both within and across its value chain, through its products and services, says Ahmed Abdelraouf, Marketing Director – Middle East for Hempel

Leading global supplier of coating solutions Hempel has embarked on an ambitious strategy that will see it double revenues by 2025, while placing sustainability at the core. The revenue growth will also allow the company to double its positive impact.
Hempel's comprehensive, multipronged plan is driven by a focus on all key areas of the business, including refocused geographical priorities, targeted segment leadership positions and mergers and acquisitions. At the same time it will accelerate on sustainability, innovation and digitalisation.
Last year was a year of transition for the 105-year-old company. Amidst the Covid-19 pandemic and ensuing lockdowns globally, Hempel not only secured paint and coatings supply and developed its core business areas, it was also when its new five-year strategy took shape.
According to Ahmed Abdelraouf, Marketing Director — Middle East for Hempel: 'We have laid the foundation for not only doubling our revenue but also for significantly increasing our positive impact for our customers, partners and employees. We will build leadership positions and invest in our core segments and put sustainability at the heart of how we do business.'
He says the strategy will be realised through both acquisitions and organic growth as well as ambitious investments in sustainability, innovation and digitalisation. 'We have a clear-cut emphasis on building market leadership positions in specific areas of our four chosen segments: decorative, marine, infrastructure and energy.'
By 2025, Hempel expects more than 50 per cent of its revenue to come from sub segments and geographies where it has a leading position, compared to less than 10 per cent today. 'We know our customers need suppliers with end-to-end solutions and a deep knowledge and impact on the market. Based on this, we have started a transformation of how we sell and develop by building even stronger partnerships with a number of customers to truly understand their needs, future challenges and to co-create differentiated solutions,' says Abdelraouf.
He says the new strategy sets ambitious goals on sustainability for Hempel as being carbon neutral in its own operations by 2025 and also reducing the carbon footprint of its customers. 'To ensure a rigorous, scientific and well-documented approach to becoming a sustainability leader within the coatings industry, we have committed to science-based targets,' he adds.
The sustainability framework will be launched in February 2021. And by putting sustainability at the heart of how Hempel does business, the company will drive change both within and across its value chain, through its products and services.
Hempel sees sustainability as a key enabler for growth. 'By helping our customers reach their sustainability targets, our target to double in size in the next five years makes our commitment to sustainability even more important,' says Abdelraouf.
Hempel is a global company with strong values. Its coatings protect surfaces, structures and equipment the world over, extending asset lifetimes, reducing maintenance costs and making homes and workplaces safer and more colourful. Hempel was founded in Copenhagen, Denmark, in 1915. It is owned by the Hempel Foundation, which ensures a solid economic base for the Hempel Group and supports cultural, social, humanitarian and scientific initiatives around the world.