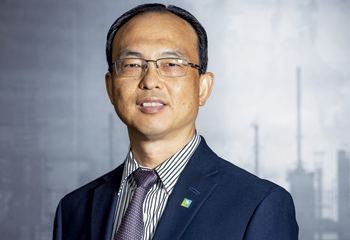 Aramco Americas resident geomechanics expert, Gang Han, Upstream, has become president of the American Rock Mechanics Association (ARMA).
Prior to this, he served as ARMA Vice-President. For the past six years, Han has chaired the Technical Committee on Hydraulic Fracturing, leading the largest hydraulic fracturing community with nearly 1,000 members representing 325 global organisations.
Han earned his bachelor's degree in Petroleum Engineering from the University of Petroleum (East China), a master's in Reservoir Engineering from the Research Institute of Petroleum Exploration and Development in Beijing, and a doctorate in Chemical Engineering from the University of Waterloo in Canada, with a specialty in geomechanics.