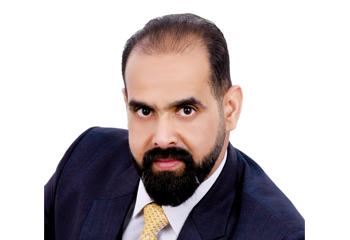 Petrofac has appointed Dr Khalid Al Jahwari as Country Manager, Oman.
He brings over 20 years' industry experience in the oil and gas industry, with a varied background in technical, commercial and management roles, working across the Middle East, Africa and Europe. Al Jahwari holds a bachelors degree in Petroleum Engineering from Muscat's Sultan Qaboos University, and an MBA and PhD from the University of Strathclyde, UK.
Dr Al Jahwari has significant leadership experience, most recently as Shell's General Manager of Operations in Egypt, having previously been Shell's Global Production Excellence Leader, based in The Hague, Netherlands. Prior to Shell, he spent 15 years with Petroleum Development Oman (PDO), holding a number of key roles.