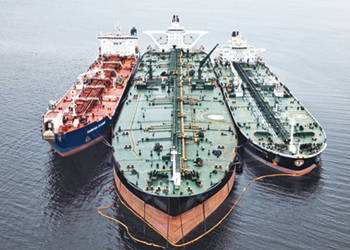 BunkerPro is a seamless solution for bunker fuel testing
SGS has launched BunkerPro, a global bunker fuel testing programme that provides expedited fuel testing solutions to the marine sector.
Accessible worldwide, BunkerPro utilises SGS's unique laboratory footprint, industry knowledge, and digital technology to provide a personalised quality control program designed for your bunker needs.
SGS's extensive global laboratory network means that SGS can provide direct port-to-lab testing services, which will help ship owners to mitigate risk of purchase and use of out of specification bunker fuels within their vessels.
BunkerPro provides bunker fuel and distillate testing to ISO 8217 International Standard versions 2010/2012/2017, offering customers timely and reliable information on their fuel quality.
Using this service and subsequent data in parallel to the fleet's preventative maintenance programme, BunkerPro users can mitigate potential consumption, maintenance and operational challengers that arise from the use of unsuitable fuels.
Problematic and off-spec fuel can cause a variety of potential challengers, inclusive of sludging, filter plugging, combustion and other performance related issues, so it's crucial to operate a systemic preventative maintenance bunker fuel solution.
Adam Goble, Global Business Development Manager for SGS, said: "We are delighted to launch this global product for the testing of marine fuels. It's going to offer our customers an opportunity to use a seamless solution for their bunker fuel testing. We're excited to see this service launched to our clients around the globe."