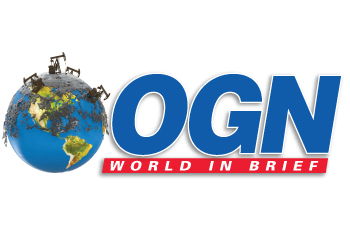 China to restart work on 44 refineries
DUBAI: Driven by growing refining capacity to meet the rising demand for plastics and petroleum products, China is will commence operations of 44 crude oil refinery projects during 2022-2026, accounting for 24 per cent of all crude oil refinery projects in Asia.
Out of these, 36 are expansions of existing projects and eight will be new-build projects; 22 upcoming refinery projects are in the construction stage and will likely begin operations between 2022 and 2026; and 13 and 7 in the feasibility and approval stages respectively.
Jieyang and Yulong are expected to be the leading projects in terms of refining capacity in the country, with each project having 400,000 bpd capacity.
The Yulong project is expected to begin operations in 2023. Shandong Yulong Petrochemical Ltd is the operator and 100 per cent equity stake holder of the project.
Energy spend to hit $2.4trn in 2022
PARIS: Global energy investment is set to increase by 8 per cent in 2022 to reach $2.4 trillion, with the anticipated rise coming mainly in clean energy, the International Energy Agency (IEA) said.
However, the new investments are still far from enough to tackle the multiple dimensions of today's energy crisis and pave the way towards a cleaner and more secure energy future.
The fastest growth in energy investment is coming from the power sector – mainly in renewables and grids – and from energy efficiency. Most of the clean energy spend will be in advanced economies and China.
In some markets, however, energy security concerns and high prices are prompting higher investment in fossil fuel supplies, most notably on coal.
Clean energy investment grew by only 2 per cent a year in the five years after the Paris Agreement was signed in 2015. But since 2020, the pace of growth has accelerated significantly to 12 per cent.
Exxon looks to higher-value products
SINGAPORE: ExxonMobil will upgrade its residual production into higher-value lubricant base stocks and cleaner fuels as part of its Singapore Resid Upgrade Project. The move comes as demand grows for cleaner fuels and lubricants for engines.
The oil major is expected to add about 20,000 barrels per day of light, heavy and extra-heavy lubricant base stocks, when it completes upgrades at its Singapore integrated refining and petrochemical complex in 2025.
The project will bring additional supplies of EHC 50 and EHC 120 grades to the market, and up to 6,000 barrels per day of extra-heavy base stocks, including the new Group II base stock, EHC 340 MAXTM.
The new product is suitable for lubricants that require extra high viscosity, low temperature performance, high oxidation stability, high viscosity index, and a high flashpoint. Intended applications include gas engine oils, marine lubricants, greases, engine oils, industrial oils and gear oils.
The Singapore Resid Upgrade Project will also enable the refinery to increase production of cleaner fuels that meet the International Maritime Organization's 0.5 percent sulphur requirement.
These include ultra-low sulfur diesel and products that can be further blended to meet shipping emission control area requirements.
BP pays $127m tax for North Sea
LONDON: BP paid $127.3 million in taxes and fees to the British government in 2021 for its oil and gas production in the North Sea.
The figure compares with a net tax refund of $42.3 million the previous year, according to figures released in BP's annual report on payments to governments.
The payments only relate to BP's upstream operations in the country and do not include other corporate taxes such as its retail business. --Reuters
Pakistan struggles to buy LNG
SINGAPORE: Pakistan's monthly fuel oil imports are set to hit a four-year high in June, Refinitiv data showed, as the country struggles to buy liquefied natural gas (LNG) for power generation amid a heatwave that is driving demand.
The resurgence in residue fuel demand underscores the energy crisis faced by the South Asian country and slows its efforts to switch to cleaner fuel.
Pakistan had cut fuel oil imports since H2 2018 as LNG prices were low, but it had to at times switch back to oil since July 2021 because of sky-high LNG prices.
The country's fuel oil imports was expected to climb to about 700,000 in June, after hitting 630,000 tonnes in May. Imports last peaked at 680,000 tonnes in May 2018 and 741,000 tonnes in June 2017.