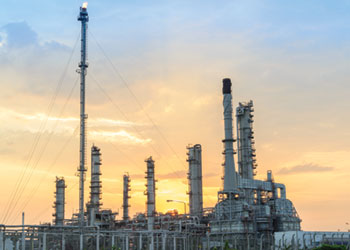 EMET will focus on ethylene technology
The 5th Ethylene Middle East Technology Conference (EMET), is the event for professionals looking to develop their technical knowledge and optimise their position in the fast-evolving ethylene industry by increased operational efficiency, sustainability and excellence.
The event will be held from October 17-18 at Grand Hyatt Al Khobar, Al Khobar KSA, under the theme "Innovating Ethylene Technology for a Sustainable Future: Leveraging Digitalisation and Emerging Trends".
This theme encompasses the focus on innovation in ethylene technology while highlighting the importance of sustainability. It emphasises the use of digitalisation and emerging trends to drive advancements in ethylene production processes, ensuring a more sustainable and efficient future for the industry.
Industry leaders and senior executives from the regional petrochemical market, including producers, operators, owners, and technology providers, will participate in this gathering to discuss the latest market challenges, emerging opportunities, changing demand, long-term outlook, and trade flows.
Key conference topics include sustainability challenges, enhancing reliability, application of a big data, digitalisation and optimisation, capital efficiency and competitiveness, and mitigating risk and prioritising safety.