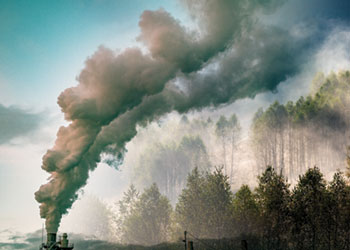 More action is needed to limit global warming to 1.5 deg C
The new synthesis report published by the UN Climate Change offers the world a blueprint of what the final outcome of the global stocktake could look like and for Parties – countries that have joined the UN Framework Convention on Climate Change – to build consensus at this year's COP28 for an ambitious outcome towards action in this critical decade.
The global stocktake is part of the Paris Agreement and is intended to evaluate progress on climate action at the global level – not the national level – and identify overall gaps to achieve the Paris Agreement as well as opportunities to bridge them.
The comprehensive report, which reflects the views of governments and their perspectives, is based on submissions received from 24 Parties on behalf of Party groups or individual Parties, representing 180 Parties and from 44 non-Party stakeholders (as of 2 October).
Simon Stiell, Executive Secretary of UN Climate Change, said: "This report puts the cards on the table - except this is not a game. We know that we as the global community are not on track towards achieving the long-terms goals of the Paris Agreement and that there is a rapidly closing window of opportunity to secure a livable and sustainable future."
Dr Sultan Al Jaber, COP28 President-Designate, said: "The report is again telling us the world is off track. COP28 is the moment for all Parties to come together and put actionable solutions on the table. We must be ready with real answers to tackle the challenges, eradicate 22 gigatons of emissions by 2030, strengthen global resilience and mobilise finance at the scale necessary to enable a just and equitable transition."
The global stocktake is held every five years and is intended to inform the next round of climate action plans under the Paris Agreement (nationally determined contributions, or NDCs) to be put forward by 2025.