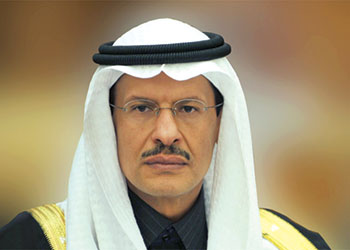 Prince Abdulaziz ... aiming to resolve the energy trilemma
Saudi Arabia has demonstrated how a hydrocarbon economy can evolve and the Kingdom aims to be a global model in transition, Prince Abdulaziz bin Salman AlSaud, Minister of Energy for Saudi Arabia, said at a key conference at the seventh Future Investment Initiative (FII7) in Riyadh.
Addressing the special Energy Summit, he said: "The kingdom has demonstrated not just a transition, but an aspiration to be a model for how a hydrocarbon economy can evolve. We're aiming for the trilemma: energy security, affordability, and economic growth.
"On the sustainability front, our commitment to the Paris Agreement is unwavering. We not only signed it, but meticulously negotiated every detail. Execution of these commitments isn't optional; it's obligatory," he asserted.
The seventh Future Investment Initiative (FII7), which opened on Tuesday (October 24), saw a firm focus on how the global community can successfully navigate the emerging new norms ofrelations amidst instability, climate concerns and social inequality.
About 6,000 leaders, investors and innovators from around theglobe are taking part in over 200 panels and discussions designedto tackle the biggest issues facing humanity's health, prosperity andsurvival at the forum.
Leading a panel of changemakers, that included Jamie Dimon, Chairman & CEO, JP Morgan Chase & Co and Laurence D Fink,Chairman & CEO, BlackRock, Yasir Al-Rumayyan, the Governor for Saudi Arabia's Public Investment Fund (PIF), outlined a course through these unmapped waters, and how to convert challenges in toopportunities for growth, impact, and resilience, particularly in relation to the Kingdom's renewable energy ambitions.
Al-Rumayyan said: "What we are doing in KSA is a good model forthe world. By 2030, we want 50 per cent of our power generation to be based on renewable energy and the other 50 per cent will be based on gas which emits less than liquid. We have to invest more in renewable energy. If you look at the targets, by 2045, $283 trillion that need to be invested cumulatively from 2020."
Ray Dalio, Founder, CIO Mentor & Member of the Board, Bridgewater Associates, LP said: "Climate issue will cost us $5-10 trillion a year in world GDP. It must be addressed."