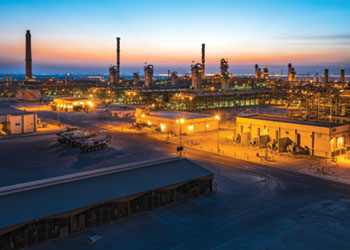 Two Hyundai companies will build the processing plant at Jafurah gas field
South Korean groups Hyundai Engineering & Construction and Hyundai Engineering Company have signed a $2.4 billion deal with Saudi oil giant Aramco to build a gas processing plant in the Jafurah gas field, reported Yonhap news agency citing the South Korea's presidential office.
The contract was signed during a ceremony marking 50 years of construction cooperation between South Korea and Saudi Arabia, with President Yoon Suk Yeol in attendance. Yoon is currently on a four-day state visit to the Arab kingdom, said the report.
The Jafurah gas field is the largest liquid-rich shale gas play in the Middle East and contains an estimated 200 trillion standard cubic feet of natural gas, it added.
The latest contract brings to $8.6 billion the total value of construction projects won by South Korean firms in Saudi Arabia this year, the presidential office said.
The signing ceremony, held at a NEOM exhibition center in Riyadh, marked the anniversary of South Korea's first construction deal in Saudi Arabia, which was won by what is now SM Samwhan Corporation to build a highway connecting the cities of AlUla and Khaybar.
In a speech, Yoon said the two countries must open a new future in their infrastructure and economic cooperation in line with technological changes and the demands of the times.