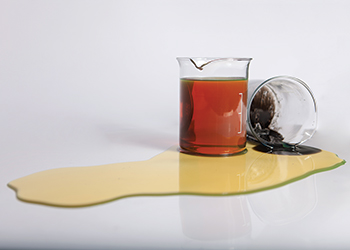 MH Hydraulics FZC, a leading hydraulics solutions provider in the Middle East, highlights the importance of cleanliness of hydraulic oil, presenting recommendations from its partner DES-CASE RMF Systems from the US and the Netherlands in our Tech Talk series.
In industries where high value and production focused equipment operate, it's all about maximising uptime, productivity and efficiency.
Yet oil, which is one of the most important components of an industrial system, is too often seen as a consumable and doesn't receive the attention it deserves. Without a lubricant, your gearbox would get damaged within no time, and without oil a hydraulic system doesn't even work, the company says.
Approximately 70 per cent of machine failures are caused by surface degradation, also known as mechanical and corrosive wear, which results in component breakdowns and costly downtimes.
Contaminants such as particles and water can and will have negative consequences on the functionality of the system, resulting in a decline in the performance, productivity and efficiencies of your machines and eventually leading to unexpected component breakdowns.
It is of utmost importance to keep contaminants out of lubricants as much as possible. Implementing the right contamination control strategy — which includes effective filtration — will result in increased equipment reliability, reduced downtime and maintenance costs, and a lower environmental footprint.
So where do these contaminants come from? And how do you implement a contamination control strategy? This technical article in our online edition (https://ognnews.com/) provides some of the answers.