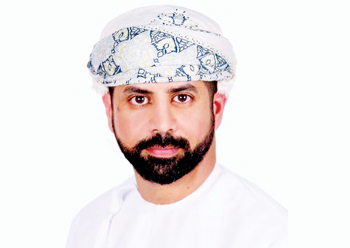 Faisal Al Gheilani
The commitment to nationalisation has been key to Petrofac's successful project delivery, while its training approach has accelerated the interest of Omani youth to work in the energy sector, key company officials tell OGN

Petrofac has a long and rich history in the Sultanate of Oman, which remains a key focus for the business and is one of the countries where the breadth of its service capabilities is employed in support of clients and industry.
Having launched in Texas 40 years ago with just 25 employees, Petrofac expanded to the Sultanate with its first international business in 1988.
Fast forward over three decades and Petrofac is now a global business with 9,400 employees engaged in the design and build of oil, gas, and renewable energy infrastructure. It also operates, maintains and manages assets, and trains personnel within the sector.

IN COUNTRY VALUE
During the 33 years Petrofac has been serving Oman's oil and gas industry, it has opened an engineering office in Muscat with a capacity of 400 people; invested $30 million in a technical training centre – Takatuf Petrofac Oman (TPO) - and developed a highly capable workforce with 30 per cent Omanisation in the Sultanate.
Faisal Al-Gheilani, Petrofac's In Country Value (ICV) Manager in Oman, says the support of the local economy and commitment to nationalisation has been key in successfully delivering on all of their projects, in the region and beyond.
Debattista
"We have around 1,000 staff employed directly in Oman, 30 per cent of whom are nationals and have been successful in exceeding targets at the project level. Wherever Petrofac operates, we are committed to developing local capabilities, employing nationals, training the workforce of tomorrow, developing client and subcontractor skills, and investing in supply chain," he says.
According to Al-Gheilani, this approach has accelerated the interest of Omani youth to work in the sector. "Petrofac has well-established training and organisational facilities, along with development programmes for the graduates of our in-house clients through tools such as competency frameworks, development frameworks, and various agendas including talent management and succession planning.
"We also support graduate trainees from engineering streams of prominent universities with key strategic significance to our operating locations. This includes around 60 Omani engineers from our recent graduates' entry programmes who are all employees of Petrofac."
Al-Gheilani says this policy of deep engagement has resulted in "a deep understanding of industry needs, a collaborative and transparent approach to project development, and $2.5-billion in-country value generated from working with Omani suppliers and contractors".
Petrofac ... 33 years of success in the Sultanate
With this solid base of local expertise, Petrofac has continued to achieve key milestones, despite the wider economic circumstances associated with the Covid-19 pandemic. Several major in-country projects have furthered its growth in the Sultanate. These include the provision of engineering, procurement and construction (EPC) and engineering, procurement and construction management (EPCM) projects, along with operations and maintenance support contracts and national workforce development, training and competence solutions, delivered through Petrofac's technical training facilities.
"A long-term framework agreement (FA) with Petroleum Development Oman (PDO) provides EPCM support services for major oil and gas projects in the Sultanate, says Al-Gheilani, adding, "Projects undertaken through the FA are supported by the Muscat office for technical delivery to ensure sustainable in-country value."
Other recent and ongoing projects include EPC and commissioning for the Phase Two central processing facility at Oman's Khazzan gas field development for BP. Petrofac has also constructed an LPG unit, with associated facilities and storage for the OQ LPG extraction project, together with jetty facilities in Salalah. And it is providing EPC, commissioning, training, and start-up operations for all utilities and offsites at Duqm refinery, located at the port town on Oman's central-eastern coast.

SUSTAINABLE FUTURE
As Oman looks to boost its energy sector, its future projects market will hinge on foreign investment in its major industrial hubs in Sohar, Duqm and Salalah. Chinese investment will be key as part of its Belt and Road Initiative to benefit from Oman's position on the main East-West shipping alliance.
Also critical will be the development of the Sultanate's Public Private Partnership (PPP) plans to obtain more private sector involvement in the funding, construction, and operation of future projects in the absence of major government capital expenditure.
Further ahead, the outlook is bright despite the current economic challenges. Oman continues to enhance its oil recovery techniques to boost oil production, while pursuing its 'Vision 2040' economic diversification plan, which includes investment in renewable energy infrastructure, to support the expansion of the industry well into the future.
The Sultanate's drive to diversify and develop alternative energies chimes with Petrofac's own ambitions is to become a net-zero company by 2030. "We want to ensure sustainability is fully integrated into our business," says Ian Debattista, Country Manager, Oman.
"To this end, we are implementing an energy transition strategy that supports our clients' lower carbon ambitions, while also working across our own projects to improve energy efficiency. We will continue to target more opportunities in renewable energy infrastructure."
Debattista says this process requires momentum to meet the challenges posed by Climate Change. "We have announced our own net zero targets, which support the principles of the Paris Agreement, and are also aligned with our clients' ambitions as the sector moves to a net zero future. It is the right thing to do, and it is also the key for long-term value creation."
However, he is also confident that the transition is part of a wider story that encapsulates Petrofac's progress since its founding.
"Our experience goes back to 2008, with offshore wind substations that allowed us to build a good position in the market. We are actively expanding our renewable energy portfolio in other areas, including carbon capture and storage (CCS).
"Last year we secured a support contract for the Acorn project, which is on track to establish low carbon energy and CCS infrastructure for the UK. And our focus is also on hydrogen, waste-to-energy, and emissions reduction. We are very much at the heart of the energy transition and well placed for the future, taking advantage of the whole skills base we have built up over 40 years across many different sectors including renewables," says Debattista.

THE TECH TRANSITION
This forward-thinking approach is predicated on Petrofac's approach to the digital transformation of the entire energy sector. All Petrofac projects are driven by a recognition that industry conventions must be challenged in order to innovate, improve, and stay ahead. Deep know-how is being combined with the latest technology to deliver more efficient outcomes.
Digital initiatives that have propelled Petrofac into the future include a Computer Vision and Knowledge Mining system, which processes non-intelligent information through machine learning techniques, such as natural language processing and neural networks, allowing Petrofac to build models that power AI–based applications.
A Material Life Cycle Management and Supply Chain Control Tower system tracks the lifecycle of material from the engineering design stage, to supply chain, construction, until the handover of a completed facility, which is particularly useful in supply chain management.
Debattista says the ability to process information quickly through data management systems has enhanced efficiency and accuracy, providing useful insights for more effective decision making. "New technologies combined with data-driven insights can transform operations. Digital systems improve workforce productivity, boost efficiencies, and save costs in project deliveries. In addition, technology can boost health and safety performance and lower risks."
As technology continues to evolve, Petrofac's mission remains the same: enabling its clients to meet the world's evolving energy needs. Debattista says this makes him confident for the future of the energy industry both globally and in Oman.
"Looking forward, increased integration of technology will not only transform business operations in the region, but it will also enhance transparency and flexibility, giving way to newer business models," he concludes.