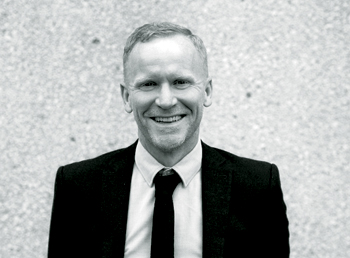 Coretrax, a global well integrity and production optimisation leader, has strengthened its regional presence by appointing Murray Forbes as Vice-President of Sales and Marketing in Dubai.
Forbes brings more than 25 years' experience in well operations, technical support and product development, and has held several senior positions at major oilfield service companies, most recently global sales director at Welltec. He will work closely with Coretrax's global senior leadership team to drive and enhance the company's current technology offering.
Forbes is supported by Bob Murdoch who has been appointed as Eastern Hemisphere Expandables Operations Manager. He has over 30 years' experience in technical operations, joining the business from the firm from Halliburton where he was operations manager – liner hangers. He will be responsible for leading Coretrax's fast-growing, expandable technology range in the Middle East and Asia Pacific.
Kenny Murray, CEO at Coretrax said: "Our new, larger offices in Aberdeen and Dubai are a significant milestone for the business as we gear up for further expansion in the next 12 months. Despite the challenges that the Covid-19 pandemic has presented, we are continuing to see increased demand for our technology and this is testament to the high-quality service our people consistently deliver.
"Our new senior appointments each bring substantial knowledge and experience to the business which will be vital as we implement our ambitious growth strategy. As the industry continues to focus on driving operational efficiencies and responsible oil recovery, we are ideally placed to support operations at all stages of the well lifecycle. We already have a healthy pipeline of work moving into the remainder of this year and I look forward to expanding our footprint across the oil and gas and renewable sectors in the coming months."