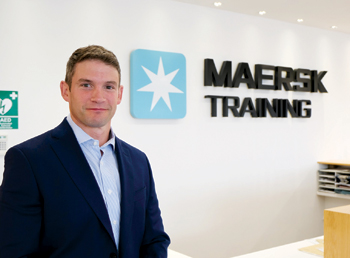 Maersk Training has appointed Paul Hudson as new UK head of commercial to drive its growth and increase its safety offering for the energy industry.
Hudson will oversee sales, commercial and marketing activities for the company. He will work with UK Managing Director, Leonardo Machado, to expand the business as Maersk Training aims to be the preferred training and solution partner across the oil and gas, maritime and renewables sectors.
Hudson joins Maersk Training from ROVOP where he was head of business development before becoming its sales and marketing director. He has also worked in similar roles for Mitsui and Co, Forum Energy Technologies and Tritech over a 20-year career.
Commentating on the announcement, Machado said: "We are very pleased to have Paul joining our senior management team in the UK. He brings vast experience, a successful track record in energy markets and strong commercial acumen which will accelerate our growth in the coming years."
Hudson said: "I'm honoured to join the team at Maersk Training. What is clear to me is that there is already an excellent culture within the business, backed by an iconic global brand. I am excited at the prospect of working with such a talented team of experts as well as engaging with our clients to discuss their specialist training and competency needs, across all the sectors we serve."