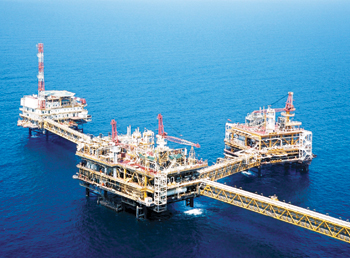 Name of Client : Qatar Petroleum (QP)
Estimated Budget : $200,000,000
Facility Type : Enhanced Oil Recovery (EOR)
Sector : Oil
Status : Construction
Location : Dukhan
FEED : Schlumberger; TechnipFMC
Main Contractor : Galfar AL Misnad Engineering & Contracting
Award Date : Q3-2020

Background
QP has proposed the CO2 Water Alternating Gas (WAG) Pilot Project, which aims to achieve improved oil recovery through a CO2 WAG injection scheme in the southern part of the Arab-D and Arab-C oil reservoirs. The pilot project has been proposed to reduce reservoir uncertainties and build experience prior to a full sector implementation. The project has been reinitiated after a two-year deferment. This project is an offshoot of the Dukhan Field Integrated Study (DFIS), which was initiated to address the declining oil production in the field and to find ways to enhance its production output.

Project Status
As of July 2021, the construction works are progressing well and are expected to be completed as per the schedule. All the major subcontractors have been selected. Teyseer Trading and Contracting Company has been awarded a contract to provide the control system.

Project Scope
The project scope includes making modifications at Ras Laffan refinery by Qatargas to enable CO2 export; building a new pipeline to transport CO2 from Ras Laffan to Dukhan and a dedicated Pilot Production Facility (PPF) at Dukhan; and drilling a total of 13 pilot wells

Project Finance
Qatar Petroleum (QP) is the client of the project.

Project Schedules
Project Start : 3Q-2017
FEED : 2Q-2018
EPC ITB : 3Q-2019
E&P : 3Q-2020
Construction : 4Q-2020
Completion: 2Q-2022