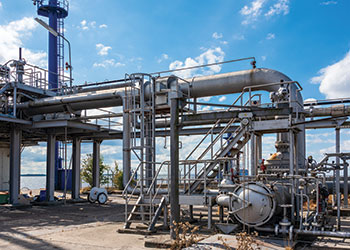 ADIO and Siemens Energy sign the agreement
Fortescue Future Industries (FFI) and Tree Energy Solutions (TES) will develop the world's largest green hydrogen integrated project to help Europe mitigate its current energy and climate crisis and to bring green molecules to Europe.
The first phase of this partnership includes the joint development in the supply of 300,000 tonnes of green hydrogen. The first deliveries of green hydrogen into the TES terminal in Wilhelmshaven, Germany, are expected in 2026.
The jointly developed green hydrogen projects will produce enough green renewable energy to supply 1.5 million households.
TES was recently selected by the German Federal Ministry of Economics and Climate Protection to jointly develop Germany's fifth Floating Storage Regasification Unit in Wilhelmshaven in order to provide immediate energy security for Europe.
The initiative leverages FFI's market-leading expertise in developing large-scale renewable energy production and TES's pioneering business model which combines hydrogen with recycled CO2 to create an efficient, circular, closed net-zero, energy loop.
TES offers a unique model to convert large amounts of renewable electrons from sunny and windy locations into the most affordable renewable gas.
In parallel, the TES terminal will serve as the primary entry point for clean, safe, affordable and abundant energy in Europe, as well as a catalyst for a circular carbon economy.
TES will import green hydrogen in the form of renewable natural gas, which is economical, easy to transport and store, as it can leverage existing global energy infrastructure along the value chain.
The CO2 will serve as a carrier and when the gas reaches Germany, it will be captured and transported back to the supply location, where the hydrogen is produced, in a circular, closed-loop zero-carbon system.