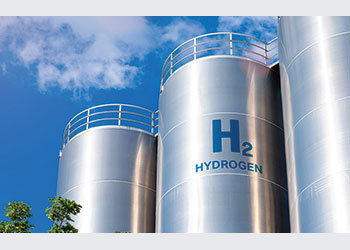 The Hydrogen Village project will replace gas with hydrogen
Progressive Energy Limited (PEL) has appointed Kent to develop a front-end engineering design (FEED) to deliver hydrogen at the correct specification and availability for Cadent's proposed Hydrogen Village project.
The primary purpose of the Hydrogen Village project is to demonstrate how to facilitate the decarbonisation of home and commercial heating by replacing domestic natural gas supply with hydrogen using existing local gas pipes.
Hydrogen demonstration projects, such as the proposed programme in Whitby, Ellesmere Port, are part of the plan to reduce household and commercial CO2 emissions to reach the UK's 2050 net zero targets. Kent's scope of work for this project will include:
In November 2020, the UK Government set out in its Ten Point Plan for a Green Industrial Revolution the ambition to support a "Village Trial" of 100 per cent Hydrogen for use in home heating to commence in 2025. The overall contract for the Village sits with Cadent.
Kent, a leading engineering company in hydrogen technologies, has been involved in over 50 hydrogen projects worldwide and is an engineering partner at HyNet (NW England).