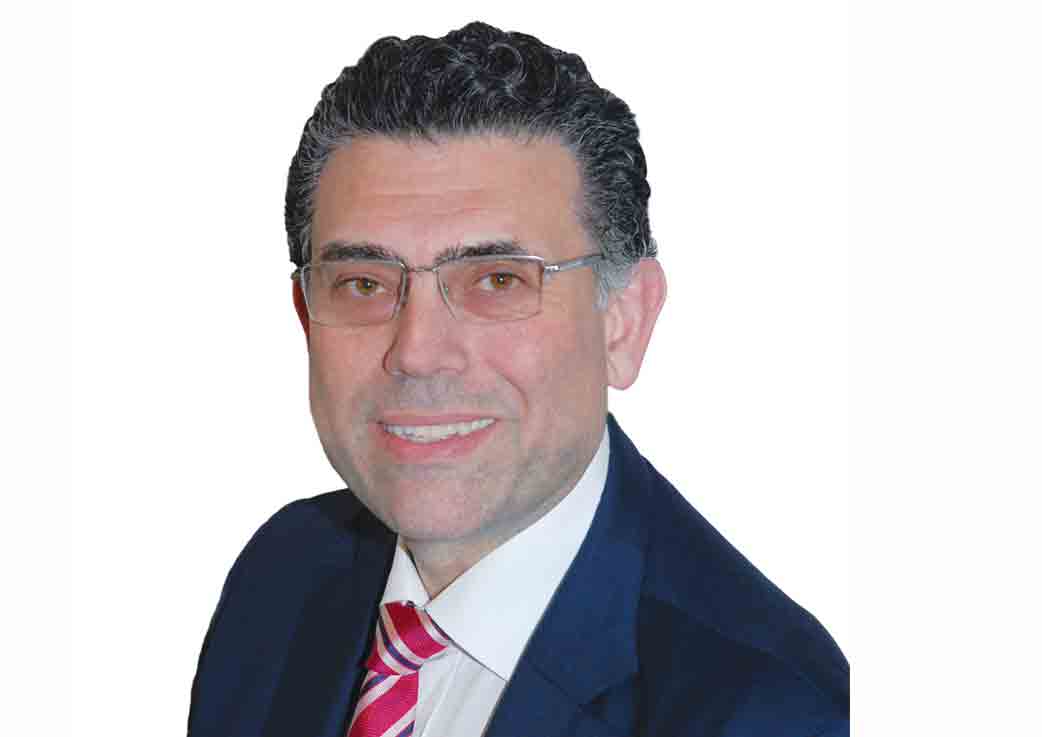 Haddad ... NI is constantly leading technology trends
National Instruments (NI) Arabia, a subsidiary of National Instruments Corporation, says it is constantly evolving to be at the forefront of the leading edge of technology, giving the domestic market access to easy-to-use systems and allowing it to overcome the greatest engineering challenges and constraints.

The technology-centric company which started its operations around the Arabia region in 2004 sees increasing opportunities for its business in the Middle East region.

"There are increasing opportunities in our region that will generate higher business levels in our domestic market in various industry sectors," says Michel Haddad, managing director, National Instruments Arabia.

According to Haddad, systems made with NI's technology allow for improved visibility of the data, and for integration and interconnectivity between different functions and key players; from service providers, to operators, to end-users, to energy distributors.

NI and its Alliance Partner Network offer the integration of those systems and functions in various areas and applications such as the following: fleet management; energy and power management; process control; machine condition monitoring; wellhead automation; leakage detection systems; corrosion systems; pipeline and drilling integrity systems and others. A technology pioneer and industry leader in computer-based measurement and automation, NI delivers today's most advanced technologies for test, measurement, control, automation and design.

"In various industry sectors, engineers have been and are using flexible, high performance NI products to create reliable and complex systems. With the graphical system design approach, which combines graphical programming software and modular, open hardware, NI has redefined how engineers work throughout the entire product design cycle, resulting in reduced time to market and lower development costs," he explains.
TRENDING TECHNOLOGY
The company is currently witnessing a revolution through the Internet of Things (IoT), an uprising under the name of Industry Revolution 4.0 or Cyber Physical Systems. "NI is one of the active leaders of this uprising," says Haddad.

Elaborating on IoT, he says: "As research, data and trends are demonstrating, the industry needs are now moving from traditional, disparate systems and approaches to the revolutionary Internet of Things (IoT), Smart Cities and Smart Factories. Those movements are penetrating and affecting various industry sectors including the oil and gas industry, and thus culminating in the Smart Field concept."

"NI is actively participating in this revolution by enabling companies to address the increased complexity required by the Smart Field. This is achieved by providing companies access to smarter systems, leveraging big data and offering technologies that enable the IoT."

"Moreover, the market in Arabia is migrating towards a more knowledge based economy rather than a consumer based economy. NI technology makes possible the development and creation of local and regional high-tech engineering companies that provide advanced services to the oil and gas market, again helping them address the needs of the future," he adds.

NI's strategy, Haddad says, is to invest at least 16 per cent of its global revenue into research and development (R&D), enabling it to be always be on the leading edge of technology and delivering easy-to-use products. "This allows us to revolutionise the way market challenges are solved," he quips.

The new market challenges require higher processing powers and big data management. The NI CompactRIO platform provides a powerful and rugged technology that answers those requirements, through high-speed data networking, distributed intelligence, higher processing power and hardware level processing, compared to the distributed control system (DCS) and programmable logic controller (PLCs) used traditionally in these markets.
CATERING TO OIL AND GAS SECTOR
Today, and more than ever, the worldwide oil and gas market is looking into technology to meet the needs for energy security, environmental and operational protection, improved installed systems efficiency, distribution system reliability and control, and clean energy technologies.

NI has a long history of providing technology for research, laboratory and field applications along upstream, midstream and downstream areas of the petroleum industry. NI's technology has been used across applications, right from facility management to process control, predictive maintenance, machine condition monitoring, and pipeline integrity.

"Due to the geopolitical movement and the creation of new sources of energy that increase production leveraging technologies like fracking, we are witnessing a great decrease in the oil and gas prices which may cause companies in the petroleum industry to tighten their budgets, resources and spending.

On the other hand, market requirements are gaining complexity and becoming more demanding. Thus, the requirement of more efficient production is crucial. The solution to this gap is to invest in affordable systems to increase the quality of production and decrease maintenance costs while ensuring high reliability. Our aim is to give the domestic market access to such systems and allow them to overcome the market challenges and constraints," says Haddad.
SOLUTIONS FOR OIL AND GAS
NI CompactRIO (cRIO) is a reconfigurable embedded control and acquisition system capable of responding to today's systems' complexity. It combines an open embedded architecture with small size, extreme ruggedness, hot-swappable industrial I/O modules, and is powered by the NI LabVIEW reconfigurable I/O (RIO) architecture. It provides integrated processor capabilities and has a real time operating system as well as Field Programmable Gate Array (FPGA) – a reprogrammable silicon chip – increasing systems reliability, accuracy and flexibility.

NI has recently introduced a software solution that allows acquiring, analysing, and visualising data from a wide breadth of sensors to interpret the health of your machines with confidence. NI InsightCM Enterprise is a software solution with tightly integrated NI cRIO options for monitoring critical and ancillary rotating equipment. Companies can use this cost-effective, open, and flexible solution to monitor a larger percentage of their fleet and meet evolving maintenance requirements, Haddid says.
LOOKING AHEAD
On its future plans, Haddad says that NI is already diversified in different industry sectors from oil and gas, to electronics to aerospace and defense, through its open platform of modular hardware and graphical system design software.

"This penetration in different areas provides us with a strong position and gives us the edge to take part in important developments from research to industrial, from design to deployment, while ensuring interconnectivity of systems that make up a Smart City. NI as a corporation, is constantly leading technology trends and continuously improving its open platform and hence, growing its business," he says.

In addition, NI also ensures growth of its business as well as of local markets' economy through its collaboration with a large channel of alliance partners, who are able to provide specialised expertise in specific markets and sectors of the industry. The company currently has more than 800 partners worldwide and is continuously growing this network globally and in the Mena region.

Another milestone of the company's expansion is the opening of its third plant of 314,000 sq ft facility in October 2012, in Penang – Malaysia. This plant includes R&D and manufacturing facilities. NI has been established at Austin, Texas since 1976. In the Middle East region, the company has emerged in 2004 with regional offices in Egypt, Lebanon, Saudi Arabia and Turkey. Its regional branch office is located in Beirut, Lebanon.

It has offices in almost 50 countries with almost 7,100 employees worldwide and about 2600 employees at the Austin headquarters. Its manufacturing and R&D centres are co-located in Austin, Debrecen and Penang.

NI has a long-term track record of growth and profitability with 2013 marking the company's 36th year of revenue growth in its 37-year history. In 2014, the company worldwide has achieved a record annual revenue of $1.24 billion.