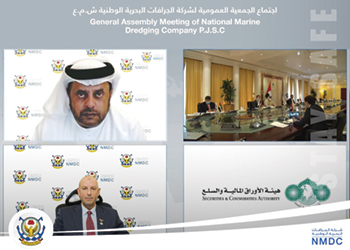 The National Petroleum Construction Company (NPCC) has agreed to merge with National Marine Dredging Company (NMDC) to create one of the leading integrated oil and gas and marine services EPC players with an established footprint across Mena and South Asia.
NMDC shareholders voted last month to approve the offer from General Holding Corporation (Senaat), which is part of ADQ, and other minority NPCC shareholders, for the merger.
NPCC is a world-class engineering, procurement and construction (EPC) company that provides total EPC solutions to both the offshore and onshore oil & gas sector. The merger unlocks significant value creation potential for the combined group for shareholders and wider stakeholders through revenue diversification, cost synergies and increased scale and resilience to market cycles
"The businesses are complementary, and the transaction would provide significant revenue diversification for the combined group. By creating a single platform, the combined group is ideally positioned to capture growth opportunities in the UAE and in key regional markets, with strong capabilities across the value chain to support future expansion plans," says a spokesman.
NMDC will remain listed on the Abu Dhabi Securities Exchange (ADX) following completion of the transaction, which is expected by the end of Q1 2021. The combined group will be one of the largest companies on the ADX based on market capitalisation, which is expected to have a positive impact on overall demand and liquidity for its shares.