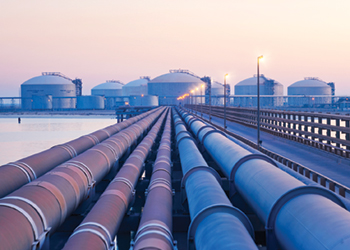 Name of Client : Saudi Aramco
Estimated Budget : $150,000,000
Facility Type : Oil
Sector : Oil Pipeline
Status : Construction
Location : Southern Region
FEED : Kellogg Brown & Root (KBR)
Main Contractor : SICIM
Award Date : Q4-2019

Background
Saudi Aramco is planning to develop a 16-inch-thick pipeline, covering a distance of about 92 km from the Jizan refinery to Abha, on the Red Sea coast. The pipeline will transport refined products such as gasoline and jet fuel.

Project Status
As of November 2020, construction of the project is underway. SICIM is also responsible for manufacturing the project's welded pipes using specialised equipment.

Project Scope
The new pipeline will be FBE coated and buried. It will include new 14 inches (10.1 km) and 14 inches (1.6 km) upgrade sections of the existing JAPL 1 pipeline. The scope of works also includes a new scraper launcher along with handling facilities for JAPL 1 and 2; three new MLV stations with isolation valve and bypass piping JAPL 2 at 16 km, 37 km and 60 km outside MOT corridor; hot tap and stoppling with temporary for the tie-ins of the 14-inch pipeline upgrade sections with the existing 14-inch JAPL 1 pipeline; decruding prior to abandonment of 154 km from Jazan City Bulk; Plant to BS 1 — 10.1 km downstream of BS 1 and 1.6 km downstream of BS 2; demolition works at JAPL 1 route (BS 1 and 2); relocation works at BS 1 and 2; and residential building (equipped and furnished) at BS 1 and 2.

Project Finance
Saudi Aramco is the project client.

Project Schedules
Project Announced: 2Q-2019
FEED: 1Q-2019
EPC ITB: 2Q-2019
E&P: 4Q-2019
Construction: 1Q-2020
Completion: 1Q-2022