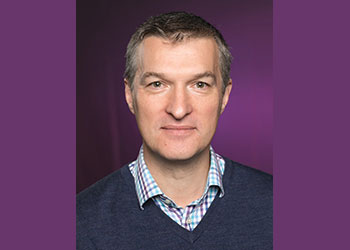 Bennett ... heralding the digital change
We are living amid times of great change. Global factors such as political unrest, economic inflation and the ongoing war in Ukraine are stoking market volatility. What's more, these pressing factors are playing out against the stark backdrop of climate change.
The global effort to reduce carbon emissions is making progress, but continuous pressure must be applied in order to meet challenging targets in line with the Paris Agreement.
From COP27, held last year in November at Sharm el-Sheikh, Egypt, the message from business and civil society leaders is clear. It is time for action if we are to deliver on the objectives of the Paris Agreement and limit global warming to 1.5 deg C above pre-industrial levels.
"We need to work collaboratively and relentlessly to halve global emissions by 2030, and many companies are rapidly diversifying their energy portfolios, divesting their higher carbon emitting businesses and transitioning to greener power supplies, and renewable options," Simon Bennett, Global Head of Research at Aveva, tells OGN energy magazine.
To add complexity to the challenge however, most nations do not yet have an energy mix which can rely solely on renewable energy sources. As such, traditional fossil burning techniques are still necessary to plug the energy shortfall.
Global businesses are now working overtime to develop sustainability strategies which promote the right balance of future investments and existing profit targets.
Aveva believes that one of the key drivers of a successful sustainability strategy is a strong and committed digitisation strategy.
Those organisations who heavily fund their move to a completely digital business are creating a strategic differentiator; they are able to deliver their services more efficiently with greater insight into their business operations.
At the heart of a mature digitisation strategy lies the Digital Twin – a connected data ecosystem which allows the business to have a single source of the truth.
The creation and delivery of a digital twin is no small feat. A digital twin is a virtual representation of a real-world physical system that connects real-time data sources, models and analytics from across the asset lifecycle in one single place.
Aveva customers who have successfully executed their Digital Twin projects will attest to the huge benefits and positive change that a fully digitised business can offer.
One example is state-owned Abu Dhabi National Oil Company (Adnoc). The energy giant's colossal industrial operations are powered and guide d the Panorama Digital Command Center – a fully integrated, real-time data visualisation platform that helps gain insights, unlock efficiencies, and identify new pathways to optimise operations.
Aveva's technologies form the foundation of the display, enabling integration across various systems and providing actionable insights.
The Panorama centre features a 50-m-long screen, which curves to fit seamlessly with the wall and covers its height from floor to ceiling, giving Adnoc a single, national view of their oil and gas assets and production.

STEP INTO THE INDUSTRIAL METAVERSE
Taking one more step into the future, Aveva believes that the industrial metaverse is primed to add powerful sustainability benefits to the digital twin. But what is an industrial metaverse?
Aveva defines an industrial metaverse as: "A persistent virtual environment allowing live collaboration across teams, agnostic of interface device, open to the full gamut of data sources and delivering role-based access to real-time operations data streams and up-to-date engineering data."
The industrial metaverse is a virtual space that all employees can use to conduct their business and technical meetings.
The medium does not require a headset, can be used by a mouse and keyboard, and offers access to live SCADA data, up-to-date engineering data and 3D operating environments.
In short, the industrial metaverse is a virtual version of your actual operating assets with real-time streamed data which you can jump into with colleagues to investigate, discuss and manage tasking – all based on your digital twin.
POWERFUL DIGITAL SUSTAINABILITY BENEFITS
The industrial metaverse provides immersive access to expertise from across businesses and supply chains within a virtual space. This means customers decrease the CO2 emissions generated by excessive travel, increase the speed of your business decision making, and reduce safety incidents within the virtual world. In the coming years as the world's businesses look to radically decarbonise, digital solutions will be the catalyst for securing new sustainability wins.