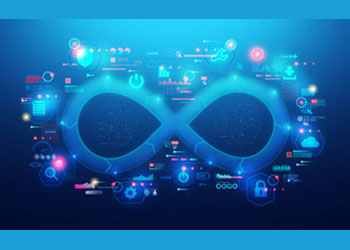 LCA market is driven largely by consumer pressure, environmental regulations
Over the last few years, Life Cycle Assessments (LCA) have seen increased adoption, particularly among enterprise-level companies, emerging as a critical technology for measuring and reducing the environmental impact of products and processes.
According to global technology intelligence firm ABI Research, the LCA software market will reach $660.08 million by 2028, growing at a CAGR of 13.15 per cent between 2022 and 2028.
"The consumer goods sector has largely driven the adoption of LCA, as consumers continue to gravitate toward more sustainable products," explains Alex McQueen, Sustainable Technologies Research Analyst at ABI Research. "LCAs are used to assess the environmental impact of a product at each stage of its life from material sourcing to processing, manufacturing, distribution, use, and disposal."
By using LCA software tools, in 2022, globally leading consumer goods company P&G achieved energy-efficiency improvements, increased recycled plastic use in product packaging by 32 per cent, and reduced the water required to use specific cleaning products by 50 per cent.
Regulation is also a significant driver of life cycle assessment software adoption, particularly in Europe, which will see significant growth over the forecast period.
With the capabilities to measure the carbon emissions and energy consumption of products, LCAs serve as an effective solution for compliance with recent environmental data disclosure regulations, including Europe's Corporate Sustainability Reporting Directive (CSRD).
Other industries, including consumer electronics and automotive, are also seeing increased uptake in the technology in reaction to new regulations promoting circularity.
Amendments to the Waste Electrical and Electronic Equipment (WEEE) directive and proposed legislation on the end-of-life management of vehicles are highlighting the need for more circular operations in these industries.
LCAs can also support compliance with upcoming battery and material passport mandates.
"As interest in product sustainability rises, companies find greater value in LCAs for identifying environmental impact hotspots throughout a product lifecycle and developing innovative and sustainable design methods. As such, LCAs have become a valuable tool to meet stakeholder sustainability expectations," concludes McQueen.
Key Life Cycle Assessment platform vendors include Ecochain, iPoint, Makersite, One Click LCA, OpenLCA, SimaPro, Sphera, and Sustainable Minds.

These findings are from ABI Research's Life Cycle Assessment (LCA) Software Tools and Vendor Analysis presentation. This report is part of the company's Circular Technologies and Programs research service, which includes research, data, and ABI Insights.