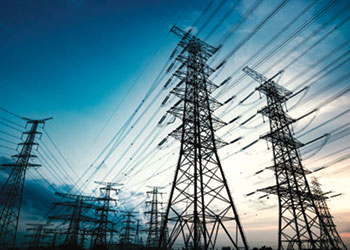 The goal of a decarbonised electricity sector in 2035
The US will need to dramatically expand the deployment of solar and wind energy resources to meet the Biden-Harris Administration's goal of a decarbonised electricity sector by 2035.
However, increased incentives and growing demand for renewable energy has exacerbated long wait times for the clean energy projects seeking to connect to the grid.
Creating more efficient, transparent, and equitable interconnection processes will cut costs and boost clean energy development across the country, according to the US Department of Energy (DOE) draft roadmap that address interconnection challenges on the transmission grid.
At the end of 2022, the US had more than 2,000 GW of solar, wind, and storage capacity sitting in transmission interconnection queues.
"Rapidly deploying the clean energy needed to meet our climate goals will require an overhaul of current rules, costs, and procedures for connecting to the grid," said Jeff Marootian, Principal Deputy Assistant Secretary for Energy Efficiency and renewable energy.
DOE's i2X initiative has engaged a broad coalition of partners to develop and implement practical, realistic solutions to these challenges over the next five years and beyond.
The i2X draft roadmap provides decision makers with a set of pathways organised around four goals to rapidly, equitably, and reliably deploy clean energy resources.
The four goals are increase data access and transparency, improve process and timing, promote economic efficiency, and maintain a reliable grid.
Since the launch, DOE has convened more than 2,000 stakeholders in a series of 22 virtual public meetings that covered key issues, including cost allocation, queue management, data transparency, equity and energy justice, workforce, grid engineering practices, and EV charging.
DOE expects to finalise the transmission roadmap and release a draft second volume that focuses on the distribution grid in the coming months.