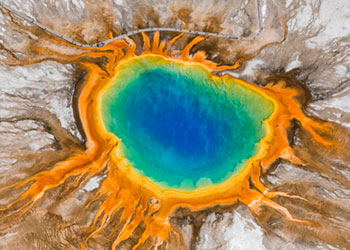 Getech identifies favourable locations for geothermal energy applications
Getech, a world-leading locator of subsurface resources, has completed a geothermal study for Angus Energy, demonstrating significant potential in a UK development.
Angus Energy is committed to leveraging its oil and gas drilling and engineering expertise to develop geothermal energy projects.
To achieve this, the company enlisted Getech's subsurface expertise to locate and assess promising areas for geothermal energy production in Southwest England.
Getech identified favourable locations for geothermal energy applications and delivered an in-depth geoscientific interpretation that included structural mapping, depth estimation and heat flow analysis.
The assessment, which featured 2D modelling and 3D inversions, enables Angus Energy to make informed and cost-effective decisions regarding future development phases.
Leveraging market-leading geologic and geophysical data, advanced geoscientific techniques and state-of-the-art technology, Getech is uniquely positioned to locate the energy and mineral resources necessary for the energy transition.
Richard Bennett, Acting CEO at Getech, commented: "Given the drive for new ways to decarbonise operations and provide consistent heat and power, investment in alternative energy sources such as geothermal is ramping up. Getech's subsurface and geoscience expertise is helping Angus Energy take an important step toward developing sustainable energy solutions that bolster the UK's energy security and advance decarbonisation efforts."
Richard Herbert, CEO at Angus Energy plc, commented: "We are pleased to have made good progress in bringing some of our traditional skills and focus on subsurface assessment out of the world of hydrocarbons into that of alternative energies. We are grateful to Getech for their professionalism which will assist in de-risking future geothermal drilling programmes by all players in this developing sector."
Geothermal energy is a low-carbon, pervasive and reliable energy source with vast potential in the UK.

Capable of providing heat or power throughout the year, regardless of weather conditions, geothermal energy currently meets less than 0.3 per cent of the UK's annual heat demand, utilising only a small portion of the estimated available UK geothermal heat resource.