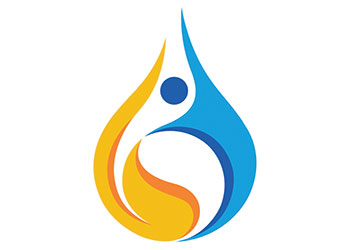 Against the pandemic's global effects, this year's edition celebrated the spirit of resilience across all sectors, and discussed how coming together can help lead teams, manage projects, and sustain organisations
With over 1,100 participants from 57 countries, the Leadership Excellence for Women Awards (Lewas) brought together a global audience from diverse industries including oil and gas, chemicals, academia, healthcare, utilities, construction and beyond.
Under the theme, 'Resilience Reimagined: Leading People Through Change', the symposium had business leaders move the needle on how some long-term projects had to take off with the pandemic developing overnight, shifting the pace, balance and urgency to act on all fronts.
The event was held under the patronage of Shaikh Khalifa Al Khalifa, Bahrain's Minister of Oil, whose continued support of Lewas has been critical in its success.
The three-day Lewas 2020, from October 27-29, addressed topics impacting the future of growth in the energy sector; from exploring what sets resilient organisations apart to how diversity drives innovation and growth during crises, preparing for the next market shocks and more.
On the case of inclusivity, Shaikh Khalifa, said: 'Women will achieve when they are given opportunities, we should just make sure the opportunity is there and they will empower themselves.'
Reem Al Ghanim, Chairperson of LEWAS, says: 'Lewas 2020 has certainly elevated our hope for a brighter tomorrow. Now, it's time we all elevate our thinking of how we can continue to build inclusive ecosystems, and ensure we engage, empower and elevate the advancement of women in our industries.'
Farehana Hanapiah, Group HR Vice-President, Petronas, stressed on agility. She says: 'We had a big video conferencing facility, a seven-month plan that had to be realised overnight. And what we recognised is that we were more agile than what we thought we were.'
Salma Al-Rashid, Sherpa, W20, has made a strong case for 'leave no one behind'. She cites that worldwide 740 million women in the informal economy were affected by Covid-19. 'Big businesses had a ripple effect on these women's lives through their economies. And one needs to consider the different realities of each economy, taking into consideration the location that we operate in, whether it is in the Mena region, or around the world and amend policies that can impact women's lives around the world,' she says.
The event did exceptionally well with a steady stream of attendees joining from different time zones. Other panels and parallel sessions touched resilience paradox, psychology of bias and coherence – how to be more mindful of your emotions in stressful times.
Keynote speaker, Sammy Showail, Adjunct Professor at King Fahd University of Petroleum and Minerals (KFUPM) in 'The Resilience Paradox' panel emphasised the importance of empathy in dealing with situations and people in traumatic settings.
He added, 'When we tell people who are facing difficulties and adversities to just get on with it, we deny them the ability to process the difficulty they are facing, and that becomes an issue, because if we deny that, then they are not going to get the time to heal or process what just happened to them, and learn from it.'
Eboni Adams, Global Marketing Director, ART Hydroprocessing put the spotlight on diversity. She added: 'We all have different backgrounds, we all have different needs, and recognising that we may show up different in our companies because we are different people is imperative to our success.'
Also on the occasion, the World Petroleum Council and Boston Consulting Group officially unveiled the global study, 'Untapped Reserves 2.0: Driving Gender Balance in Oil and Gas'.
Now in its 6th edition, Lewas, is the annual gathering for the Middle East's energy sector's academia, business leaders, HR, D&I specialists, consultants, students, energy practitioners and beyond.
A knowledge and networking platform, the event offers essential insights into the future of work, especially on matters related to career progression, having more women in leadership roles in the boardroom and out on the field.
The 2020 edition sponsors included Bahrain Petroleum Company (Bapco) and Saudi Aramco as Prime Sponsors, BASF as Platinum Sponsor, and Art Hydroprocessing and Grace and Company as a Gold Sponsor, in addition to the American Institute of Chemical Engineers (AIChE), Gulf Downstream Association (GDA), National Oil and Gas Authority (Noga), Society of Petroleum Engineers (SPE), World Petroleum Council (WPC). The event partners included Actualidad Maritima y Portuaria, Bahrain Chemical Engineers (BChemE), and Oil and Gas News magazine of Al Hilal Group.