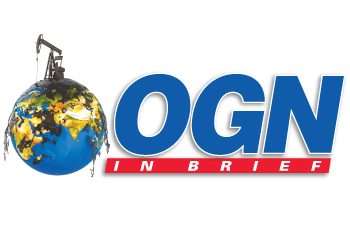 Adding value through digitalisation
BP's Energy Outlook 2020 states that oil and gas will continue to remain the primary sources of energy until 2035.
However, the sector now faces a number of significant challenges, from meeting carbon goals associated with the production of energy at lower costs to making drastic reductions in carbon emissions in the wake of net zero targets.
Alongside this, oil and gas exploration targets are now becoming increasingly difficult to achieve.
As much as a third of the world's oil is produced in the Middle East. This is leading to concerns on the impact on the local economy as the world pivots to other energy sources.
This is why it is becoming critical for organisations across the Middle East, Asia-Pacific region and globally to explore methods that help boost production, save costs and reduce carbon emissions during a period of unprecedented scrutiny to be more sustainable.

Tech can help Mideast avoid bunker costs
If it were implemented today, the IMO's new Maritime Research Fund would likely cost Middle Eastern shipowners and charterers over $10,000 a year per ship.
The IMRF is an initiative led by global shipping representatives which aims to raise $5 billion to support developing countries' decarbonisation and maritime research and development. The fund would operate via a $2 levy per tonne of marine fuel consumed, to be paid for entirely by industry at no cost to governments.
It's a proposal that continues to place pressure on shipowners and charterers to fund maritime decarbonisation, and while it will require a few more years of negotiation, the proposal (if accepted) would still come into force well within the operational lifespan of the current fleet. According to UNCTAD's 2021 Review of Maritime Transport, the Middle East's combined shipping fleet comprises around 3,500-4,000 ships.

Europe potential for GCC petrochemicals
Russia's invasion of Ukraine has forced buyers in Europe to seek alternatives to Russian molecules, opening up possibilities for Middle East exporters to seize market share.
But the conflict also presents upsides and downsides for Gulf petrochemical companies as the risk of recession in Europe and economic downturn in China and globally could cut demand for Middle East petrochemicals.
The first edition of its Quarterly View: Inside GCC Chemical Markets for 2022, ICIS, in collaboration with the Gulf Petrochemicals & Chemicals Association (GPCA), has shed light on the latest developments in commodity markets, as the impact of the Russian-Ukraine conflict unfolds.