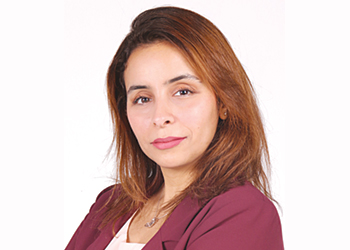 The Society of Petroleum Engineers (SPE) Bahrain has elected new members to its roster for the term 2021-23. Accordingly, Tahani Hussain is the new Chairperson and the first female to take that role for SPE Bahrain.
Hussain currently works as Lead - Sustainability and Development at Tatweer Petroleum and brings with her 16 years of experience including 9 years in the oil and gas industry. She has been severing as an officer with SPE Bahrain since 2013. Tahani holds an MSc Environment and Sustainable development from the University of Bahrain.
The new members were announced at SPE Bahrain's General Assembly presided over by outgoing Chairperson Ammar Shaban.
Other members include Somaya Al-Radhi as Chairperson Elect, Mohamed Al-Sada as Program Chairman, Mohamed Al-Mahmeed as Secretary, Ashish Mendjog as Treasurer, Mohamed Shalmooh as Membership Chairman and Young Professionals Officer, and Abdulaziz Khattak as Communication and Publications Officer.