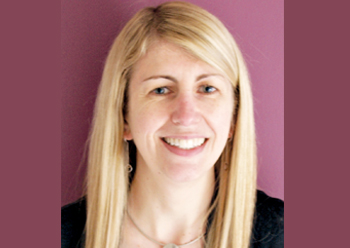 Gilman
Organisations should start now to develop a roadmap that defines the specific initiatives for their company that will introduce next generation capabilities needed to compete in an ever-changing commodity market

IL and gas companies that have implemented solutions from the first generation of integrated operations (IO) have almost universally achieved measurable success. Now the promise of new technology innovations stand ready to help them take production and drilling operations to the next level, write Helen Gilman, Vice President & Managing Consultant, Oil & Gas, Wipro Limited and Bart Stafford, Senior Partner, Global Upstream Production Practice, Wipro Limited.
What must companies do to successfully leverage the potential value of these new technical innovations? Economic realities from the last several years have taken their toll on the industry: long lasting price pressures have compelled many companies to re-schedule projects, restructure funding sources, reorganise portfolios and reduce their workforce. In some cases, workforce reductions have been exacerbated by employee decisions to voluntarily retire or leave the industry. At the same time as this grim backdrop has been playing out in the oil & gas industry, we have seen technologies focused on automation and machine learning begin to drive dramatic improvements in business processes in other industries. Oil & gas companies are increasingly asking how they can implement these capabilities to reduce risks and costs, as well as optimise production and market opportunities.
Stafford
Integrated operations (IO), also known as the Digital Oilfield (DOF) is a transformational methodology, a way of thinking and acting that combines oilfield and information technologies in support of improved and integrated work processes across the upstream value chain. IO/DOF programs are comprehensive by nature and are therefore complex, reaching across many functions in an organisation. This means impacts to large numbers of stakeholders, complex technical and data management requirements and changes to working practices.
Built on the increasing availability of real-time data, the early 2000s marked the beginning of the journey to deliver new IO solutions. New sensors captured more data, IT infrastructure was installed to communicate and manage that data and make it available to engineering, and new applications and solutions were designed and implemented to use that data to improve performance. Now commonplace in many of today's oil and gas assets, the development of IO solutions introduced these foundational surveillance, visualisation and analysis capabilities, as well as introduce collaboration environments to help bring teams and functions together.
Companies continue to deliver value by building on this foundation. Integrated operations centres blend engineering, production, logistics and planning teams in a collaborative hub. Real-time dynamic situational awareness solutions remove the need for the previous generation of reports or status meetings, thereby freeing up time. Predictive analytics are generating insights in the areas of drilling, unconventional wells and machine monitoring.

THE NEXT FRONTIER
Technologies that can be leveraged to improve IO solutions are now progressing to the next stage, with new innovations that are bringing the potential for increased efficiency and an integrated and consistent view of data across the organisation. Companies can integrate and optimise work processes across organisational silos, locations, time zones, and data sources. This is a critical prerequisite for deploying new technologies that can drive consistency and augmented intelligence for high-value business decisions and processes – the technology needs to support the business process and impact the business decision.
Predictive and prescriptive analytics will be able to learn well or equipment failure patterns and recommend corrective action, considering maintenance and operating history and real-time conditions.
Introducing artificial intelligence advisors or chatbots can provide contextual information about a problem while monitoring well performance; offering a history of similar problems that have occurred, what their resolution was, information relating to the problem and equipment diagrams.
Similarly, taskbots are now able to support routine inspections, operator rounds or other tasks, and suggest actions when exceptions are noted. The increasingly ubiquitous use of mobile computing devices in the field will allow operators to contact experts and access information relating to field equipment and performance. Equally important, security of the organisation will be based on robots and drones surveying assets, along with tiny sensors in refineries, geological formations or equipment installations.
Each of these needs to be linked to a business decision, and embedded in the day-to-day business processes in order to deliver maximum value, and companies need to ensure that any IO solutions include these considerations. If an analytics engine is deployed to provide alerts based on well failure pattern rates, how is the organisation going to respond to those alerts? Who will be responsible for analysing the recommendation, making a decision, agreeing corrective action and implementing that action?
The learnings from the last ten years can offer oil and gas operators valuable guidance for the digital journey ahead. Upstream businesses that build on existing successes and solutions, remember key lessons and leverage new and emerging technologies will be well positioned to reshape their future:
• Understand the impact: It is easy to get caught up in technology hype and start new digital pilots without proper consideration of the business outcome.
What business issue or opportunity is being addressed? How will the technology be used by the workforce and fit into business processes and decision-making?
• Enlist the experts: Design thinking will be required to bring new possibilities to life that combine man and machine to enhance the generation of intelligent options. This will require your existing discipline experts as well as new disciplines like 'data scientist'.
Companies should continuously look for ways to build trust and interaction between support centres and field teams through staff rotations or periodic co-location.