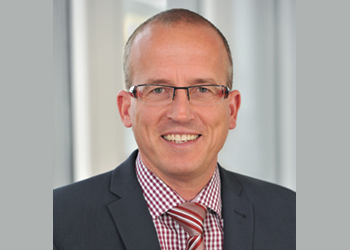 Beuthan ... proud to partner with Adnoc
Wintershall Dea, Europe's leading independent gas and oil company based in Germany, aims to build a long lasting and trusting partnership with Adnoc and is, therefore, committed to actively contribute to the development of the Ghasha concession by sharing its expertise in the previously mentioned areas, as well as in digitalisation and other innovations.
The company's credo, 'minds of engineers and pioneers at heart', applies particularly to its business in the UAE.
In 2010, Wintershall Dea took its first steps in the UAE. Today, the company is at home in Abu Dhabi and has established itself as one of the largest German investors in the UAE. It is also a proud partner to Adnoc for the Ghasha concession, one of the biggest gas, oil and condensate fields yet to be developed in the UAE.
In 2012, two years after opening its representative's office, Wintershall Dea signed an agreement with Adnoc to lead the technical appraisal of the Shuwaihat sour gas and condensate field.
Ghasha is key to Adnoc's 2030 vision
In 2015 and 2017, it successfully delivered two test wells, thus demonstrating its expertise of working in technically challenging environments. After proving its credentials, Wintershall Dea was awarded a 40-year, 10 per cent stake of the Ghasha concession mega project – a breakthrough for the company's business in the region.
Commenting on the project, Helge Beuthan, Managing Director of BU Middle East Wintershall Dea, tells OGN: "Ghasha will not only significantly increase Wintershall Dea's production, but is supporting its establishment in the Middle East, which is a growth region for the company."
Alongside Wintershall Dea, ENI, OMV and Lukoil are partners for the Ghasha concession operated by Adnoc. It is located off the north-western coast of Abu Dhabi, and comprises a total of nine fields with gas, oil and condensate. When fully onstream, Ghasha is set to deliver 120,000 barrels of oil equivalent per day.
"In light of the rising energy needs and a particular rising demand for natural gas, developing technical demanding fields is a necessity today. Ghasha is a prime example," says Beuthan.
Located in a sensitive maritime environment and containing partially sour and ultra-sour gas reserves Ghasha is a technically challenging project. Developing its reserves is highly important for the energy supply of the UAE. Ghasha's gas is intended for use in the UAE and will make a major contribution to meet Adnoc's 2030 vision of a sustainable and economical gas supply; up to 20 per cent of the country's energy needs can be covered solely by Ghasha.
Beuthan says Wintershall Dea is proud to be a partner to Adnoc for a project of such an immense scale and high local importance. "The project is a key component of Wintershall Dea's growth strategy in the Middle East. And in fact, it is tailor-made to suit the company's expertise. Wintershall Dea brings over 120 years heritage of engineering excellence and capabilities 'Made in Germany' to the project."
Wintershall Dea has been a pioneer in sour gas production since 1961, when making the first discovery of sour gas reserves in the Düste field near Barnstorf in Lower Saxony, Germany.
"Wintershall Dea is not only a financial investor for Ghasha but believes that it has a responsibility as guest and partner in the UAE. The company is committed to being a good corporate citizen and to having a positive impact, not only in terms of investments and expertise-contribution, but in the wider society of the UAE," concludes Beuthan.
Wintershall Dea has headquarters in Kassel and Hamburg.